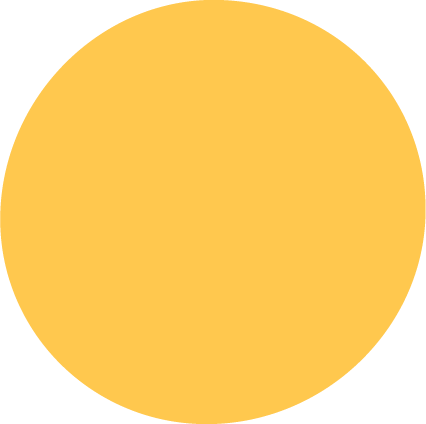 Discover
first nations
businesses
What's Inside the Awesome Black Box?
The Awesome Black Box contains 4-6 products from First Nations businesses.

We curate boxes to include a variety of products for you. Your gift box may reveal homewares, skincare, art and snacks.

The Awesome Black Box is all about introducing you to First Nations businesses to help make a change in creating a sustainable and successful black future.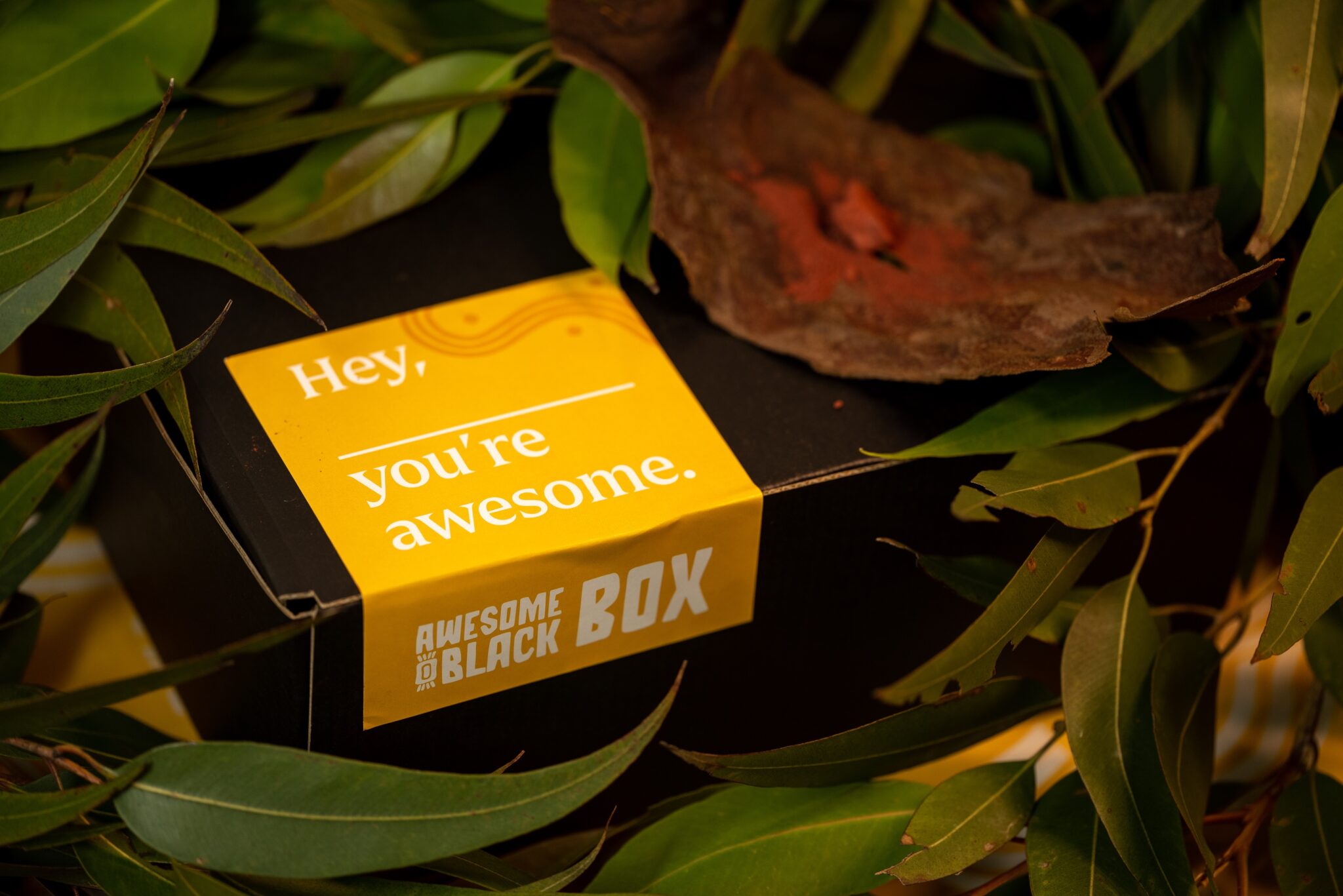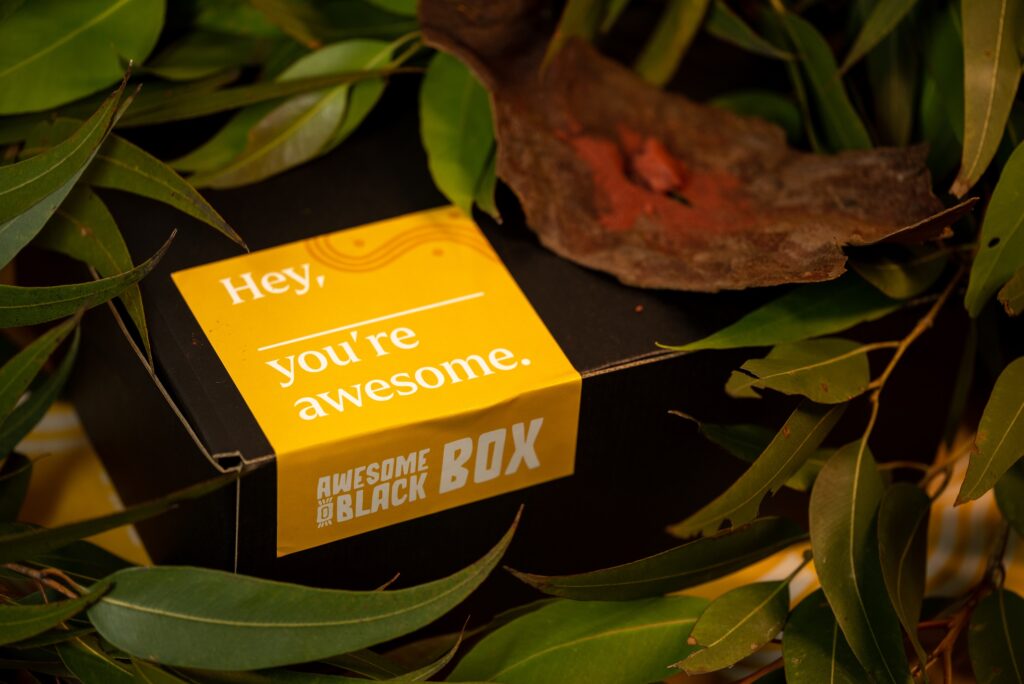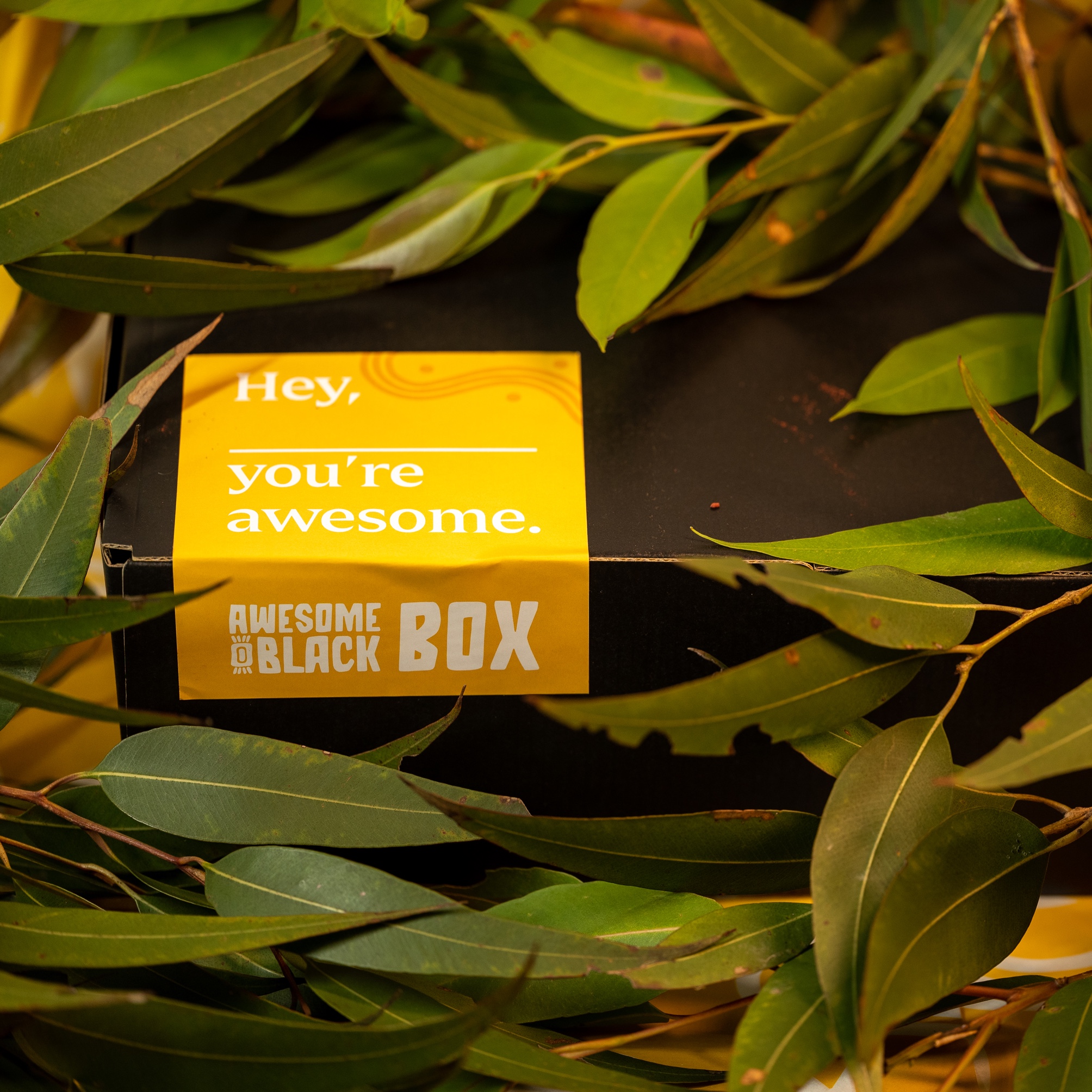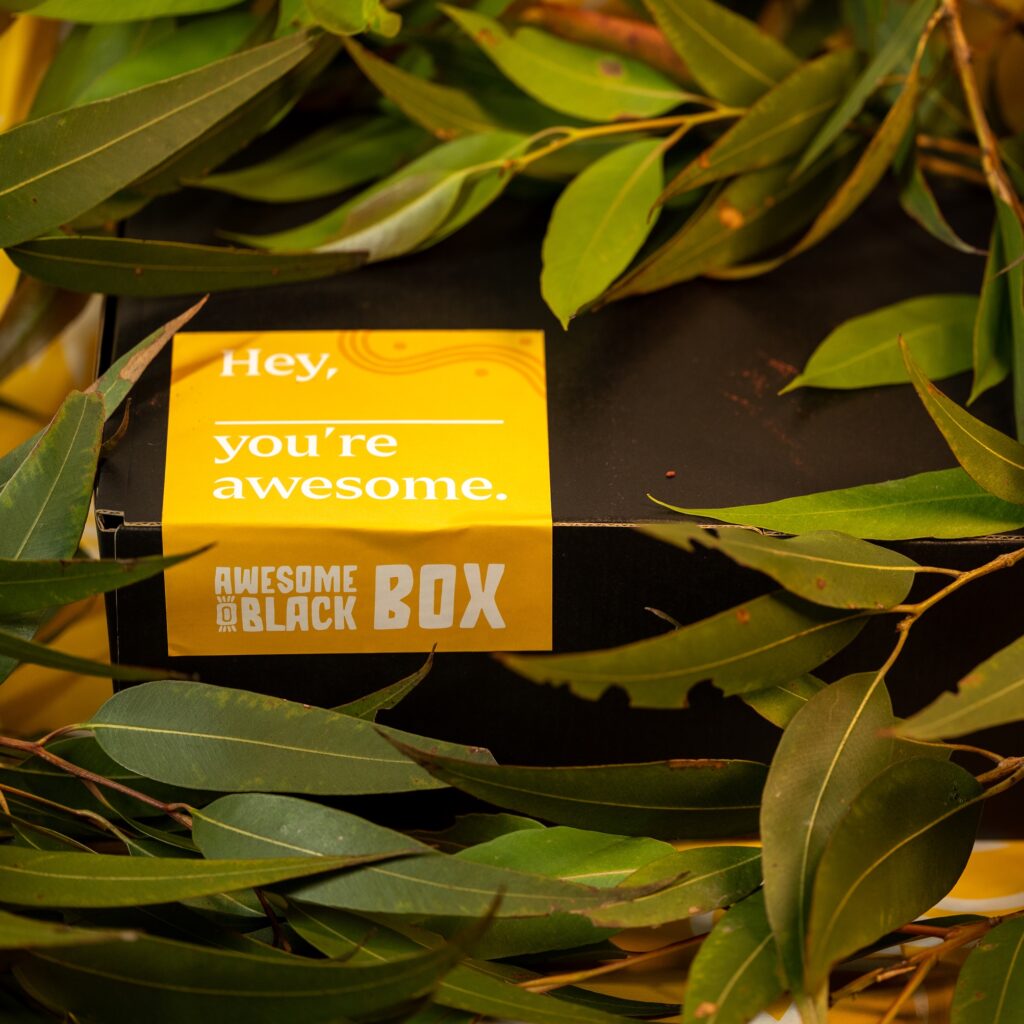 Our team is ready to take corporate and gift orders and will work with your team to curate a box that is right for your needs.

We liaise with our network of local suppliers, organise shipments and packaging and create a special Awesome Black Box for you and your clients that fits within your budget and creative needs.

Looking for something special? Get in touch.