Blak List Vol. 11: Powerful Blak Music, exciting drops and post referendum explosion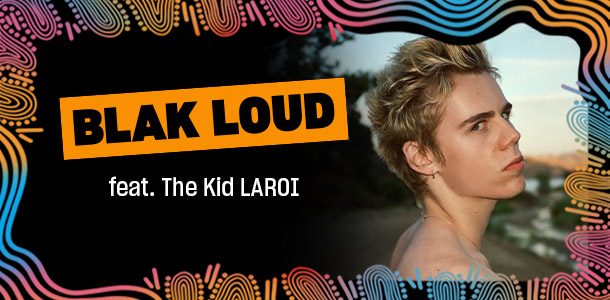 Welcome back to Blak List, your monthly journey through the vibrant world of Blak music and the Blak Loud playlist on Amazon Music. In this edition, we're thrilled to showcase ten remarkable tracks from First Nations artists that are bound to move you, inspire you, and take your musical journey to new heights. So, let's pass the aux cord and play some bangers: 
Kid LAROI – "Sorry"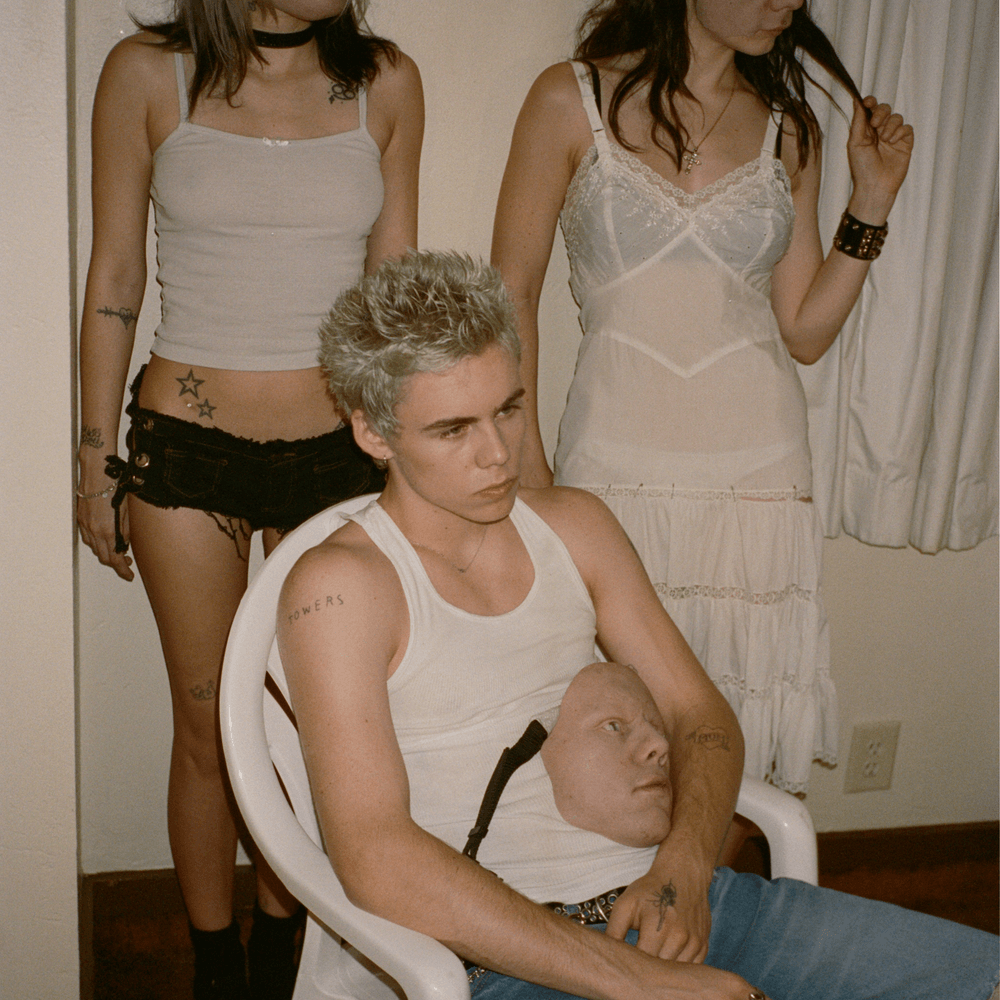 A huge drop today with a new track from Kid LAROI! Raw, cool and a sonic throwback referencing vintage music, the emotional and heartfelt "Sorry" takes us on a journey through the complexities of life and love. With his signature blend of hip-hop and melodic hooks, he effortlessly captures the essence of vulnerability and self-expression. This adolescent poem that riffs on hip hop and spoken word to paint a word picture of a day in the life of LAROI filled with partying, love and regret. The track reminds of one of my all time favourite artists; Childish Gambino alongside hints and strains of Beiber. This is not my first time saying this, I am hugely pumped for The Kid LAROI's new musical direction and aesthetic. 
The Kid LAROI is our face out artist this month with an exclusive image for Amazon Music. 
Barkaa – "Division"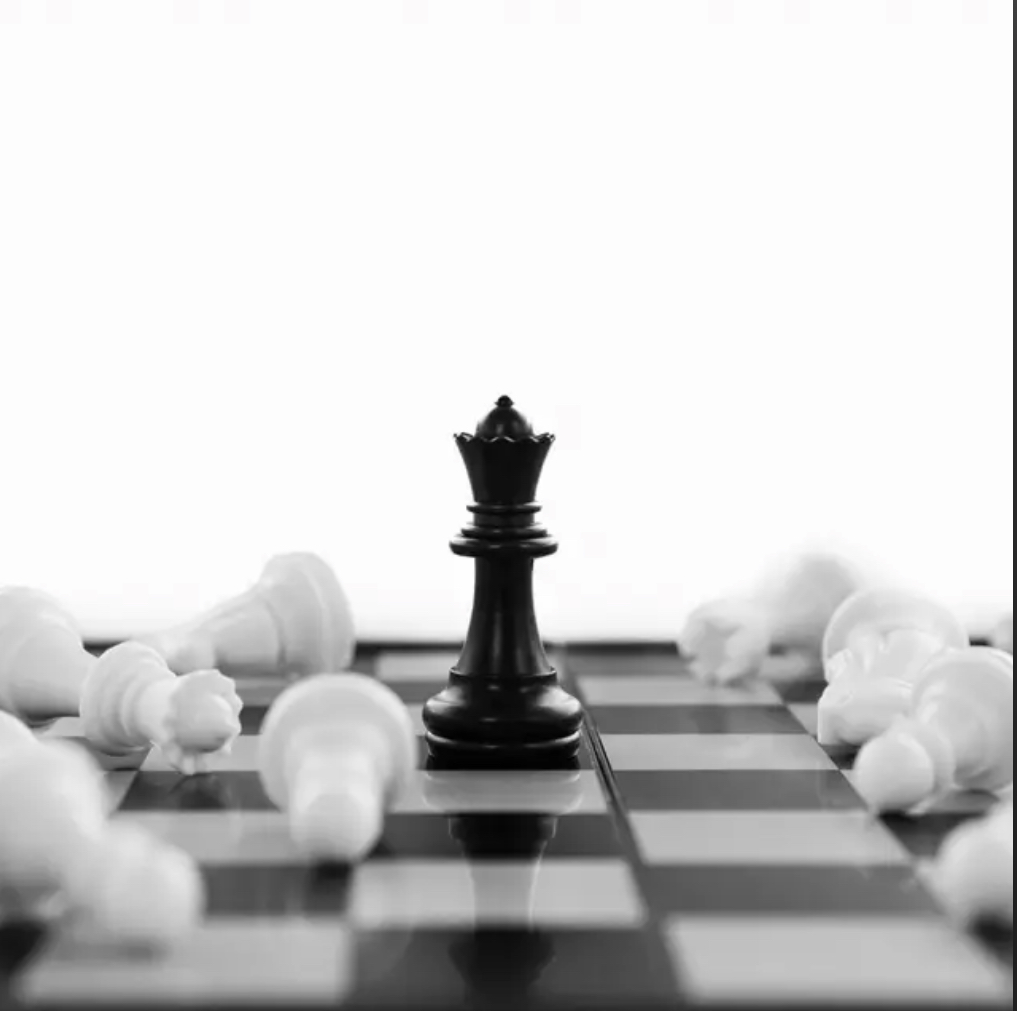 Barkaa's "Division" is a standalone track from he Blak Matriarch of Hip Hop. With Division Barkaa steps forward to deliver a sharp clapback at the rejection of an Indigenous Voice to Parliament. In the days leading up to the referendum, BARKAA was hopeful Division would never need a public release, but as the national No vote became clear early on the evening of Saturday, October 14, the 28-year old Malyangapa, Barkindji woman says she began to bring it in off the back burner. "I was sitting there watching the results come in, and my mum said New South Wales is a 'No'. I felt sad at first, and Mum just couldn't fathom it. I was just so sad. But then a part of me was like, 'At least I'm not crazy. Everything I've been feeling is real, is the truth. The nation's rejection of us confirms it," she says. The shrewd appraisal of the hurtful referendum result is a no-holds-barred, ferocious drop that seethes with BARKAA's implacable refusal to be silenced and a resolute will towards realising genuine self-determination.
The single is a standalone track, set apart from any body of work and a powerful track that I am going to have on repeat this month. 
Miss Kaninna – "Pinnacle Bitch"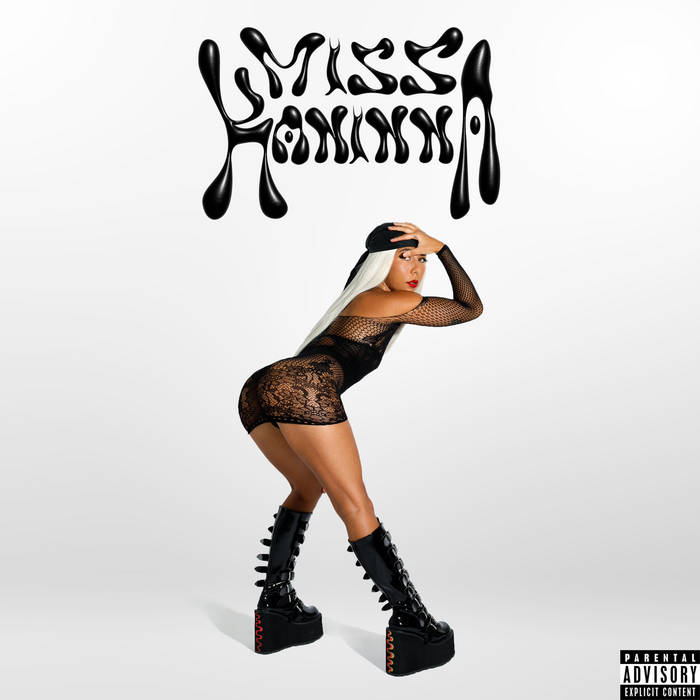 Miss Kaninna's "Pinnacle Bitch" is a huge, bold and unapologetic track that celebrates self-confidence and empowerment. I'm always pumped for new Miss Kaninna (I was big on Azealia Banks early work), she is doing something in the blakfulla music space that is so damn exciting. Her lyrical prowess and fierce delivery make this song an instant anthem for those who refuse to be silenced… and it's going to be a club banger. 
Moss & Example – "Strictly 4 Tha"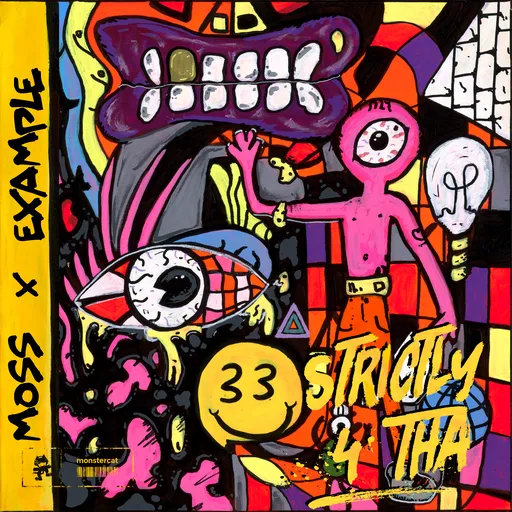 Moss and Example's "Strictly 4 Tha" is a high-energy collaboration that fuses Moss's beat work with Example's vocals… it is loud, heavy and hot track that gets crowds jumping. Moss says": From dark raves to a club stage, we made this tune for the underground – the place where dance music took shape and continues to thrive. After linking with Example at BIGSOUND, I pulled up this ID in the studio. He went wild on it, throwing bars until settling on this hella cheeky verse. We went back to our roots – bringing the rave to listeners with a record that's 'Strictly 4 Tha' underground!". 
Denzel Kennedy – "Sing for Me"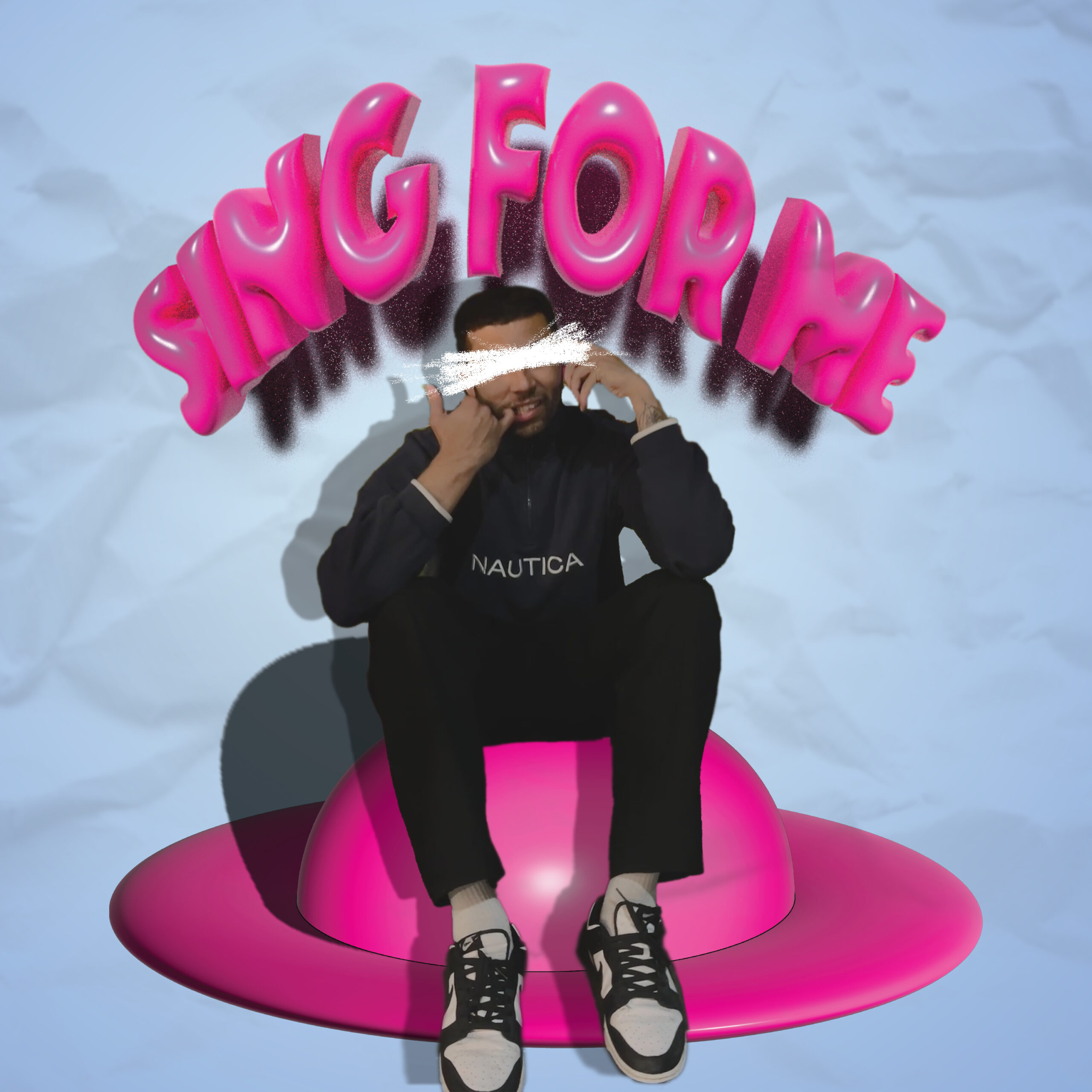 Denzel Kennedy's "Sing for Me" brings back Kennedy's bubblegum party rap in a sweet track that is packed full of fun lyrical play paired with a bumping beat. The chorus and horn section are a whole vibe. This throws me back to Jurassic Five and the Roots. An absolutely mesmerizing listening experience.
3% – "Our People"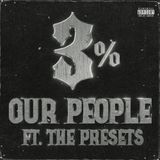 3% proudly represents in "Our People." This first track from the new collaborative project from MCs, songwriters and producers Nooky, Dallas Woods and Angus Field. Their debut single 'Our People' is an incredible re-work of The Presets song 'My People' – the very first time The Presets have allowed the song to be sampled by another artist. "Our People" is big, everything about tears at you to listen… and we will be listening to this track and everything else 3% puts out for us. They performed their first live show at SXSW Sydney, if you have a chance to get along to anything else these lads put on, definitely get to it.  
Kobie Dee Feat. Stan Walker – "Father's Eyes" (feat. Stan Walker)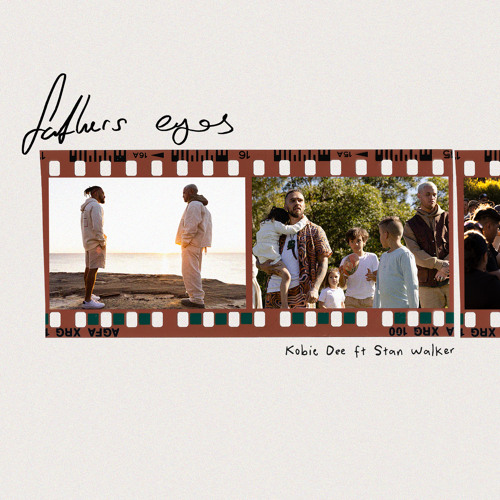 Gomeroi rapper Kobie Dee has teamed up with Māori singer Stan Walker for 'Father's Eyes'. Fathers Eyes shows a softer, more soulful direction for Kobie and I'm here for it. Paired with Stan's huge vocal range on the chorus, Kobie's spoken word lyrical magnificence that borders on high art poetry is just stunning. We're lucky to have Kobie making music.   
Ian Buller – "Invisible" & "Bring it On" from Astral Ep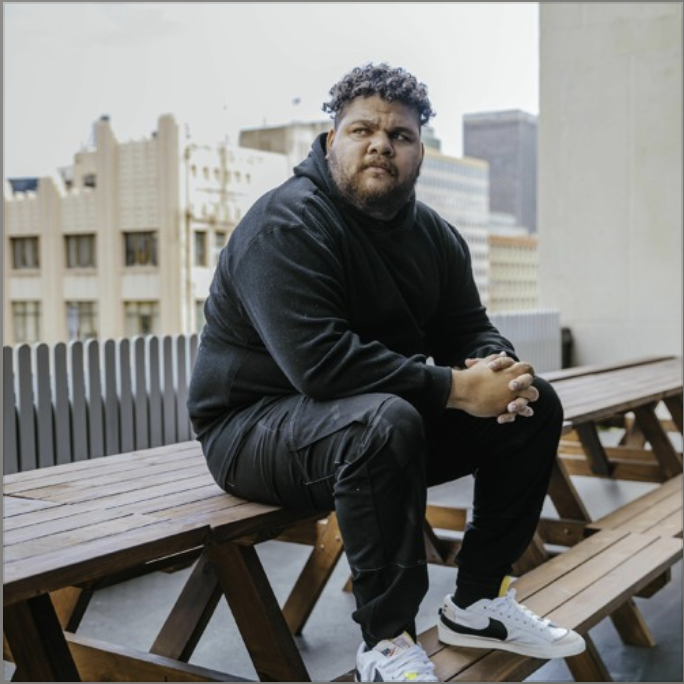 If you love club music then I would definitely check this out. I was not familiar with Ian Buller's work prior to "Astral EP", I'm now a convert. "Astral EP" is a testament to the hard work and creativity Ian is putting in. This EP is a must-listen for those seeking sonic adventures that transport the mind and spirit to new dimensions. Don't miss the opportunity to immerse yourself in the mesmerizing sounds of Ian Buller's "Astral EP" within our Blak Loud playlist on Amazon Music.
The Blak Loud playlist for this month features these exceptional tracks, along with other incredible songs by First Nations artists. Dive into the playlist on Amazon Music and immerse yourself in the rich and diverse sounds of Blak music.
As always, we're eager to hear your thoughts and suggestions, so feel free to drop us a line at music@awesomeblack.org. Thanks for joining us for Blak List Vol. 11, and stay tuned for a deep dive on a brand new album next week along with our wrap of next month of the best track of 2023 from Blak music. Until then, stay strong and stay proud.
Listen to the full playlist here