Awesome Black delves into the Blak Loud playlist with Amazon Music.
Yaama, welcome to Blak List Vol. 2, our ongoing series  delving into the Blak Loud playlist the Awesome Black team curates with Amazon Music Australia. Blak Loud is updated monthly and full to the brim of fifty new songs from First Nations musicians.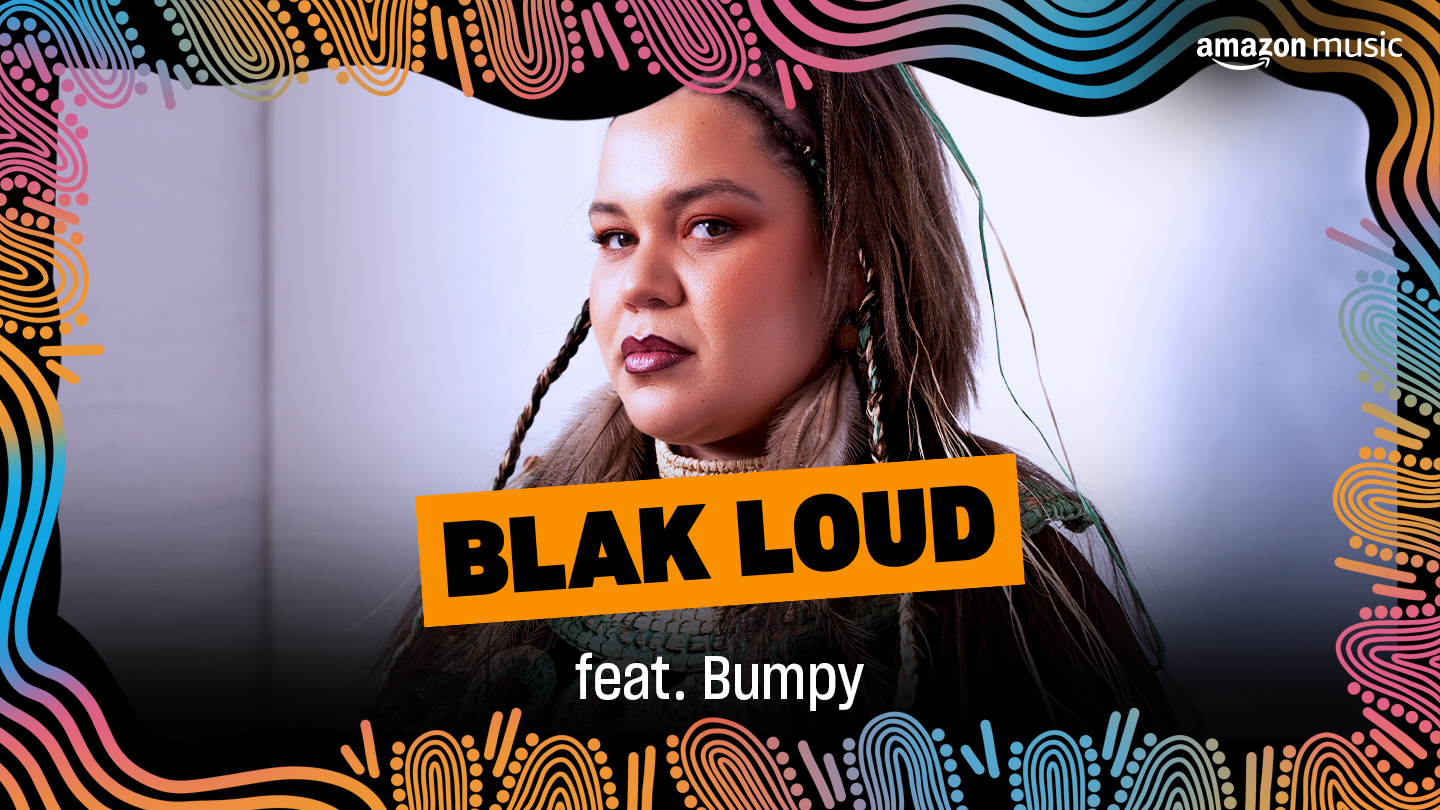 It has been a stellar month for new music with new drops from an incredible range of First Nations artists, some amazing collabs and real innovation and depth coming across the AB music desk. 
To get the ball rolling  I want to talk about Bumpy's track Waiting Game, the first track on the playlist this month!
I was first introduced to Bumpy's music when Ben Armstrong (part of the AB team) popped her release in the group chat  earlier this year and I've had the Morning Sun EP on rotation ever since.

Waiting Game really highlights the power, depth and also the vulnerability of Bumpy's voice, her ability to bring to life lyrics that matter. On this track Bumpy works to create a base motif in the verses and first choruses that lulls me into a sense of story that I feel a part of… then after the second chorus the arrangement drops out and we get transported to remind us that we're not the main character, by a paired back production and the self assuredness of Bumpy repeating the lines:
I couldn't stick around
I never thought you'd let me down
Getting caught up in your silly games
Tired of playin' this old waiting game. 
With progressively more vocal timbre, range and added instrumentation to the mix the track climaxes with powerful vocal and percussion fighting back and forth. It's hard to be this amazing but Bumpy pulls it off! What an incredible force and I'm so excited to hear what she does in the future. The whole Morning Sun EP is a beautiful outing and you should definitely dive into it after you've listened to the Blak Loud playlist. 
As with last month we have 50 track to share with you on the playlist, so jump in and start listening. Here are some recommendations for you from the team: 
Brooke Scobie on Velvet Trip's Moving On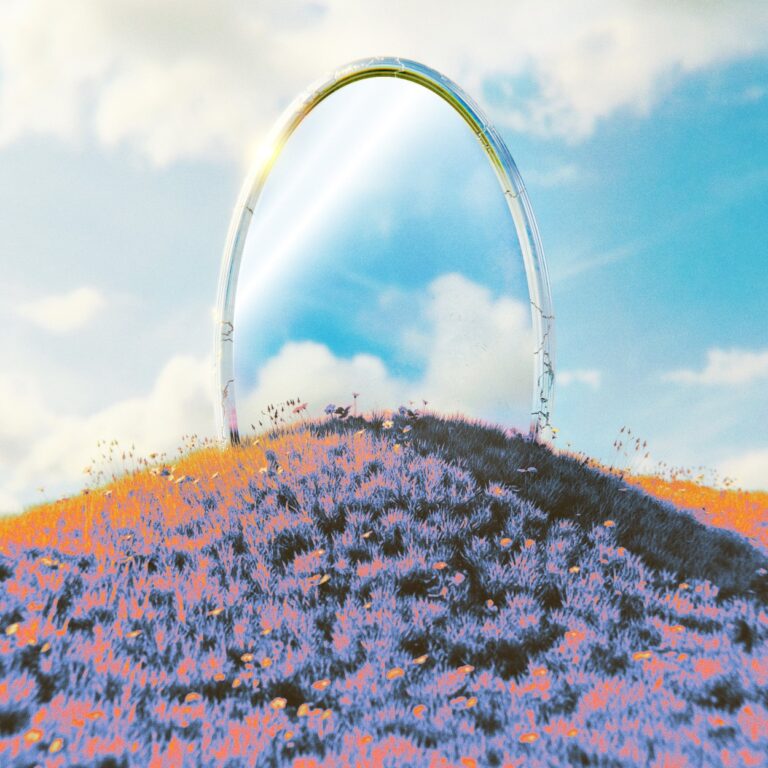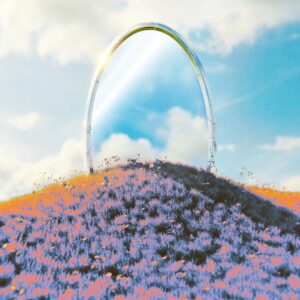 Velvet Trip's new single Moving On is my favourite sweet take on modern blak psychedelic tunes. Moving On takes my mind right to the very best of the Grateful Dead, and guitar that is smooth enough to be reminiscent of Jimi Hendrix. This bluesy psychedelic treat has been just what I need to find sunshine and joy now that winter is firmly on its way.
Tristan Field on South Summit's Just Like You and River Days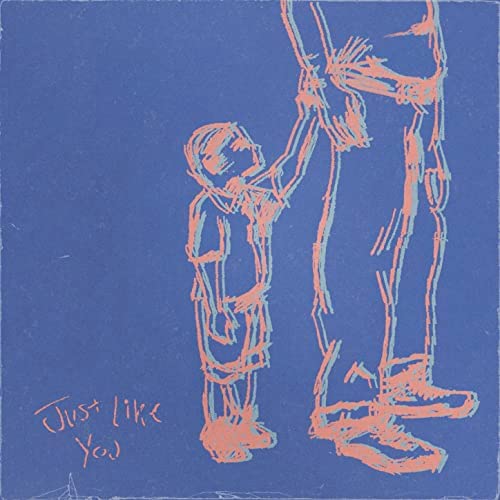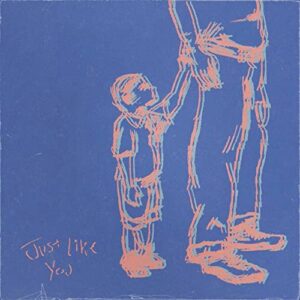 South Summit's Just Like You is an indie rock song that is made to feel like you're at a BBQ on a Sunday arvo with some of the best company you can have around you. What strikes me the most is South Summit's defining sound in all their songs, especially in this song, their subtle Soul, Hip Hop and RnB elements that make this song what it is. Dynamically, this song ticks all those boxes and has a really laid back groove that moves you. Also, who doesn't love singing a lead guitar line!
River Days is one of my favourite indie rock songs that plays with surrealist intent to bring a certain narrative that audiences can find relatable. The artistic choices of impactful lyrics, the play with the dynamics, vocal delivery, instrumentation and the overall production of this song, create this impactful piece of timeless music. I find this to be very reflective of what we as First Nations story tellers want to achieve consistently, and that's to invite people to be apart of the story, not to just tell it.
That's it for the second instalment of this column. Stay tuned for an interview with the artist of one of my favourite new tracks from the last month. That'll be coming soon!
The Blak Loud playlist, with fifty new tracks from deadly First Nations artists, is live on Amazon Music You can listen online or through the app.
Let us know what music is resonating with you and if you have suggestions for new music that you want to send us please drop us a line via email music@awesomeblack.org