January is often a difficult month for First Nations people for the obvious reason that there is a lot of focus on January 26. It is a reminder that our national narrative would rather preserve beers and barbies than include us in the conversation, far too often we're an afterthought or we're a stain on the national narrative.
For me, growing up January 26 was referred to by my family as Sorry Day. January 26 was never a day of celebration and, with the exception of a few misguided years at university downing beers while listening to Triple J's Hottest 100 with my friends, it has remained an ugly indicator of how far we need to go as a nation if we are ever going to see justice for mob.
This time of year it's always a time when we think about where we should put our energy. What should we do as a call to action? There are so many people who speak on the larger issues but what can we do as people to affect change within our personal sphere of influence? I posted on Twitter about making a list of organisations that settler allies could donate to as a way to help. Travis from Awesome Black reached out now we're publishing this, a non-exhaustive list giving a bit of assistance for settlers to find ways to Pay the Rent.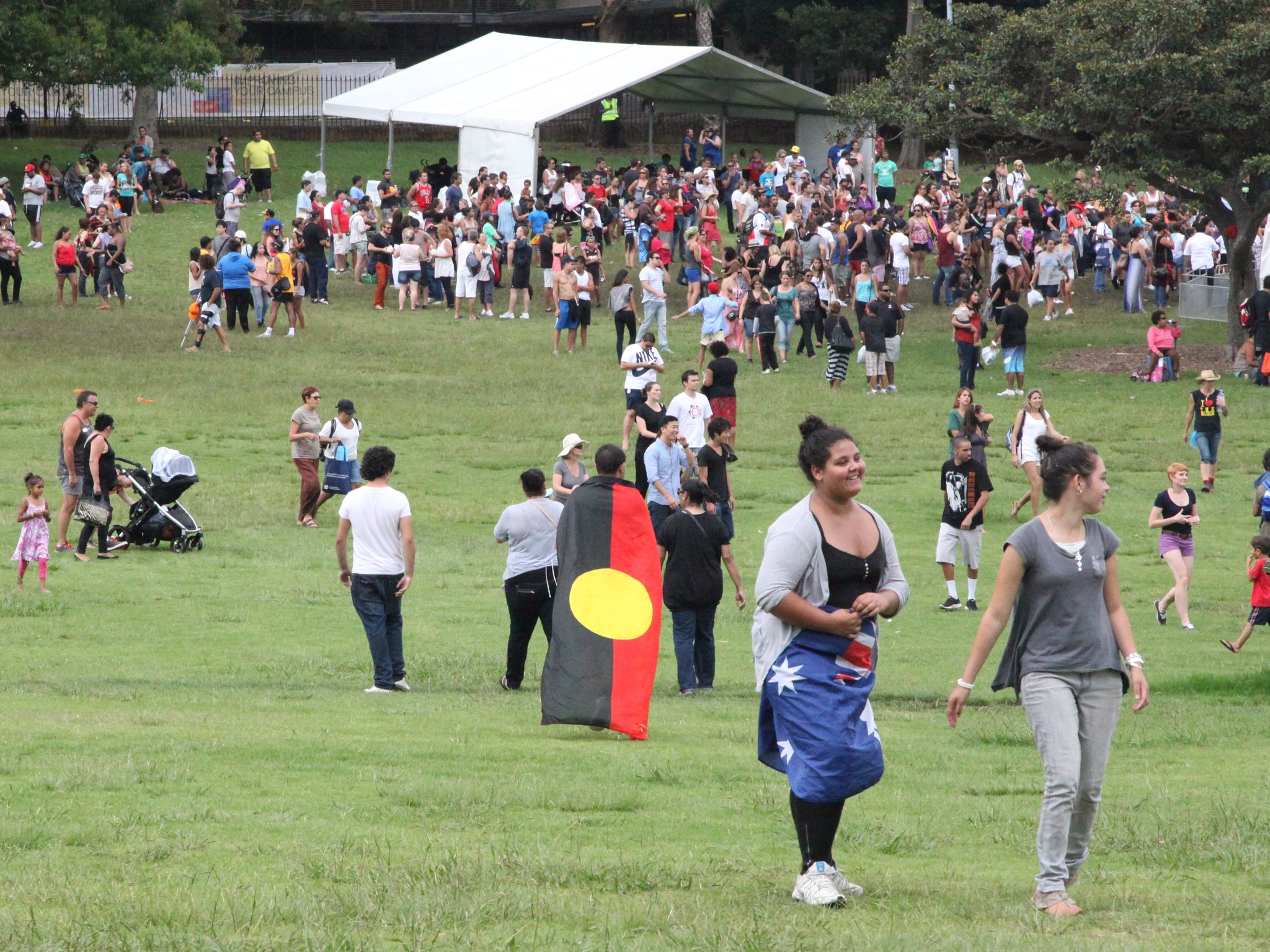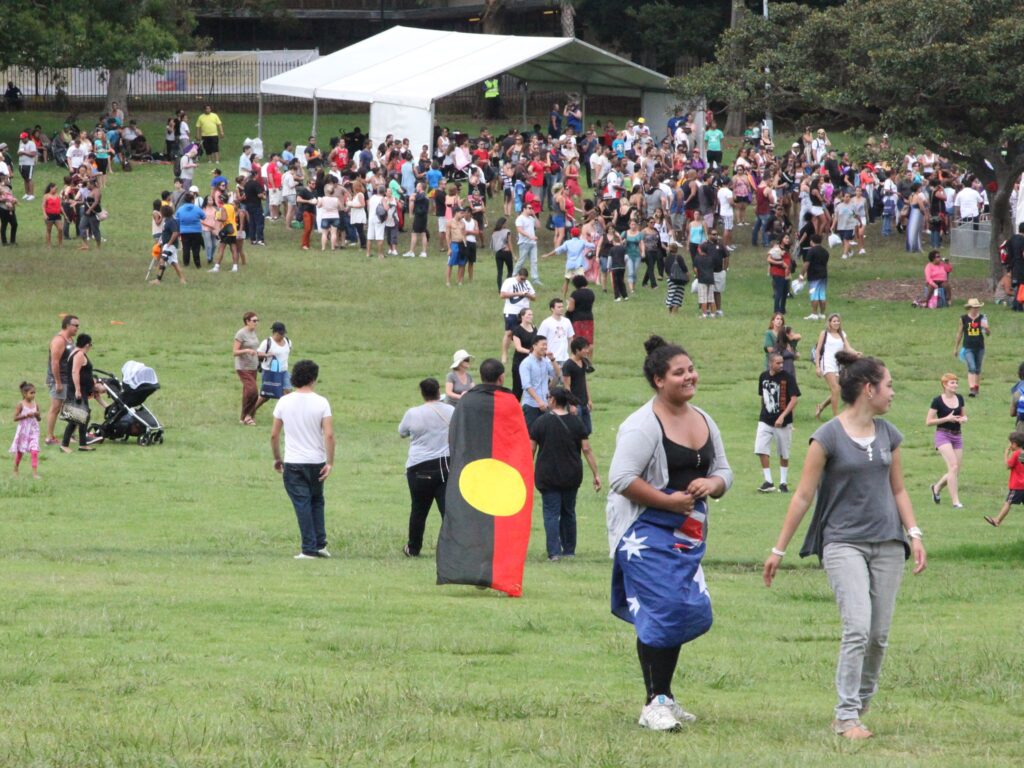 Paying the Rent is about acknowledging sovereignty and contributing to Aboriginal and/or Torres Strait Islander organisations and collectives that are doing work in our communities to uplift and empower First Nations communities. It is not about guilt but rather a recognition that as a settler you want to do more than just call it Invasion Day or shout Change the Date at the top of your lungs.
It's about paying it forward and making your passion count.
I've pulled together a non-exhaustive list of organisations, collectives and movements that you can consider contributing to this January below. I asked for contributions from friends and colleagues across the community. 
A quick note from the Awesome Black team, you can also directly support individual First Nations artists and projects by becoming an AB Club Member, sign ups start from as little as $2 a month and help creators and Awesome Black to keep making great First Nations first content like this article. 
The Westerman Jilya Institute for Indigenous Mental Health (Jilya) is an organisation established by Indigenous psychologist, Dr Tracey Westerman, that aims to drive best practice across the complex areas of Indigenous suicide prevention, trauma, criminogenics and mental health. Jilya provides pathways and support for culturally appropriate and relevant mental health care for mob which is both chronically under-resourced and incredibly important.
Jilya was the first organisation that I thought of and was often suggested by people when I was developing this list. There is an often unspoken acknowledgment amongst mob of the importance of mental and wellbeing, and the role that intergenerational and current traumas play in our daily lives. 
SEED are Australia's first Indigenous youth climate network and in the short amount of time that they have been around, have managed to ensure that their voices have been loud and clear at a national level. 
I chose SEED for the obvious reason that Country and caring for Country is at the heart of who we are as blackfullas. Ensuring that environmental concerns, particularly that of younger generations that will inherit the custodianship of the land and waters, are at the forefront of the minds of decision-makers is incredibly important.
Sisters Inside is an independent community organisation based in Queensland, which advocates for the collective human rights of women and girls in prison, and their families, and provides services to address their individual needs. Sisters Inside is not an Indigenous organisation but a strong focus is on First Nations women; noting the high incarceration rates (Indigenous women are over 21 times more likely to be incarcerated than non-Indigenous women).
Sisters Inside are currently championing two key initiatives that are close to my heart; the #FreeHer campaign, which looks to pay outstanding fines to reduce the unnecessary incarceration of First Nations women and the Back to School fund which is supporting children and families in the costs associated with returning to school.
The National Indigenous Youth Education Coalition is an Aboriginal and Torres Strait Islander-led organisation that brings together a diverse coalition of young mob from different Indigenous Nations, experiences and passions, who all share a commitment for good, quality education. They are actively involved in education advocacy nationally and aspire to create a  youth-driven education research lab to back and support the voices of young mob to transform our education system.
Having worked in Education policy, I am keenly aware of the need for more input from First Nations people and communities in the design and delivery of curriculum and content that is interesting, inspiring and relevant. By putting young blackfullas at the forefront of this conversation with a rigorous research arm, we have the opportunity to truly make change.
The Indigenous Literacy Foundation (ILF) works with 400 remote communities Australia-wide to increase the literacy of Aboriginal and Torres Strait Islander kids through a range of projects including the provision of books and the publishing of books in traditional languages.
I not only chose this organisation because I'm a big nerd who loves books but has seen the impact that literacy can make in someone's life. More than this, working with local communities to translate stories into language for them and the rest of the country is an incredibly powerful project that I wholeheartedly support.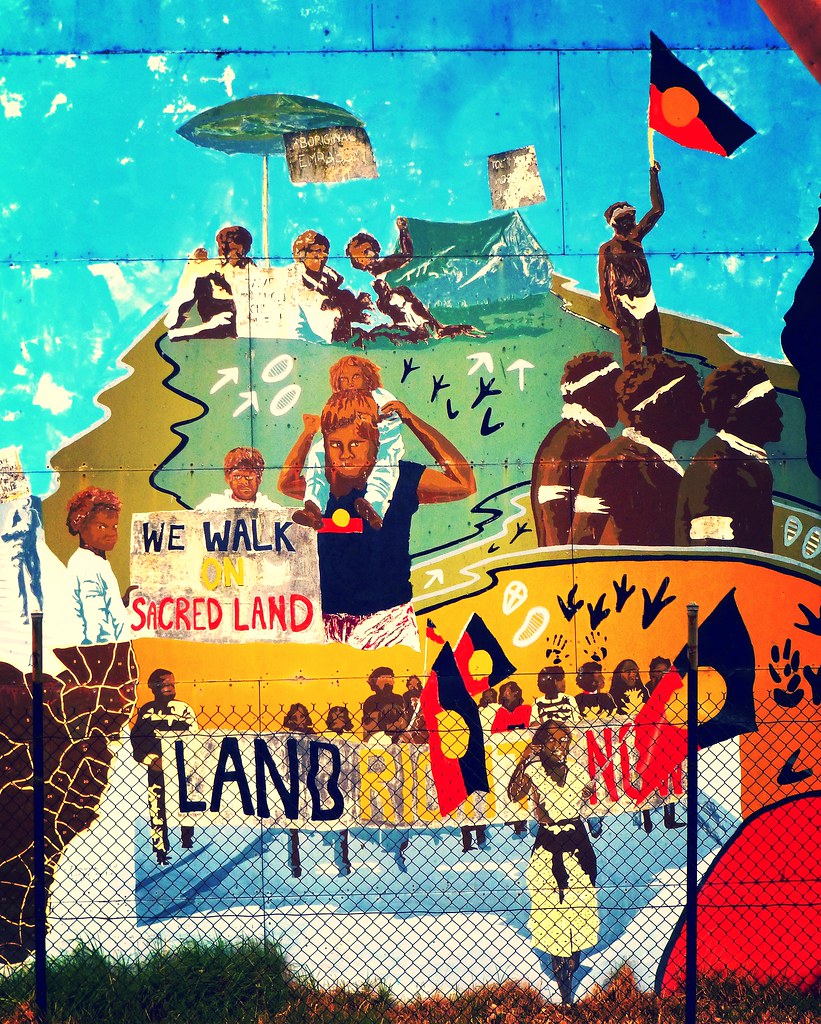 The Healing Foundation is a national Aboriginal and Torres Strait Islander organisation that partners with communities to address the ongoing trauma caused by actions like the forced removal of children from their families that occurred during the Stolen Generations era. They are involved in advocacy and support locally-run projects, training and education, research and commemorations.
In one way or another, the Stolen Generations and the contemporaneous over-representation of black kids in care has had and continues to have on our communities. Supporting the Healing Foundation not only assists in addressing past traumas but supporting our communities today.
The Dhadjowa Foundation is a national grassroots organisation that's been established to provide strategic, coordinated and culturally appropriate support for Aboriginal and Torres Strait Islander families whose loved ones have died in custody. 
Devastatingly Indigenous deaths in custody remains a far too frequent occurrence in our country, leaving families and communities in a constant state of mourning.
BlaQ was established as a collective response to the identified need for strengthened visibility of the Aboriginal and Torres Strait Islander LGBTQIA+ community. BlaQ is actively involved in advocacy and research at this stage but are looking to grow!
I chose BlaQ as one of the key organisations to highlight because for a long time the voices of our rainbow communities have not been given the platform that they deserve to talk about what it's like to be both black and queer. With World Pride 2023 coming to Sydney in March and our people being showcased as part of those celebrations, there is no better time to get on board with BlaQ.
The First Peoples Disability Network (FPDN) is a national organisation of and for Australia's First Peoples with Disability, their families and communities. Similarly to the experience of LGTQIA+ blackfullas, mob with disabilities have experienced many years of people talking about or for them, rather than getting the chance to tell their side of the story.
FPDN seeks to change that narrative and empower their members to advocate on their own behalf on a national stage.
As a self-confessed nerd, I love the idea of engaging more blackfullas in STEM (Science, Technology, Engineering and mathematics). Indigitek is a not-for-profit organisation made up of other nerds, that aims to increase the participation and success of Indigenous people in the tech industry. 
While I wholeheartedly encourage readers to use Invasion Day as motivation to uplift organisations that are doing great things in black spaces and to Pay the Rent, Settlers should see doing these kinds of things throughout the year as an important part of how they move through the world. Ensuring that you're contributing to black success can be as simple as using a black caterer at your next work event, making a regular donation to a not-for-profit to the value of what you'd spend on coffee during the week or highlighting the diverse views of blackfullas on your social media. Consider working on Invasion Day and taking leave another day and If you can, touch base with your black friends or networks to find out what you can do to make a difference in your local community.
Whatever you choose to do on Invasion Day, make sure that you remind the people that you see that this Always Was and Always Will Be Aboriginal Land.