Spotify and Awesome Black Put First Nations First in Podcasting
At Awesome Black our entire ethos is First Nations first, in everything we do. Our Partnership with Spotify is then of course, no different. Back in May 2022 we continued our work together on the Sound Up program here in so-called Australia, to get more Aboriginal and Torres Strait Islander voices into the podcasting space.
For those of you who are new to Awesome Black's Sound Up journey, the program itself began in 2018 in the US market developed by Spotify's Natalie Tulloch. Sound Up's aim is to uplift marginalised voices in the audio space by providing participants with educational opportunities, resources, and access to industry experts. In late 2020 Awesome Black began speaking to the Australian and New Zealand Spotify team about a partnership, and after months of yarns and relationship development we began work on Sound Up as the best way to make lasting impact on the Podcasting industry.
Having run a month-long program during 2021, with eight evening workshops all run through zoom – this year's face-to-face intensive on Gadigal land was a much-welcomed moment. Awesome Black & Spotify with the help of new partners Made In Katana brought together participants from all over the continent. We had mob travelling from Larrakia, Gadigal, Gweagal, Miriwoong, Darkinjung, and Turrbal Countries coming together to develop their very first full-length podcast episode.
A Week in the Life of a Sound Up Podcaster
Sound Up in so-called Australia isn't all workshops and wondering what's next, it really is getting your hands dirty in the creation space. Participants were assigned their own team thanks to our production partners; Made in Katana, Diamantina Media, Audiocraft and of course producers from Awesome Black.
Audio Wizardry or Practice?
Daily morning workshops focussed on areas of podcast production and development, with discussions hosted by industry leaders in producing, shaping sound, and of course launching/promoting your show. Surprisingly, and much to the delight of Awesome Black's audio nerds (looking at you Travis and Blake) everyone was enraptured by the Shaping Sound workshop hosted by Head of Audio at Made In Katana and 10% audio wizard – ARIA Award-nominated music engineer, and audio specialist – Dylan Adams.
"Watching Dylan edit ahead while the needle was moving on the screen was mesmerising. Seeing his skills in action was amazing, and to be self-taught gives me hope that I can do it too!"  – Maxy Browne (Sound Up creator/host and 1% Audio Wizard)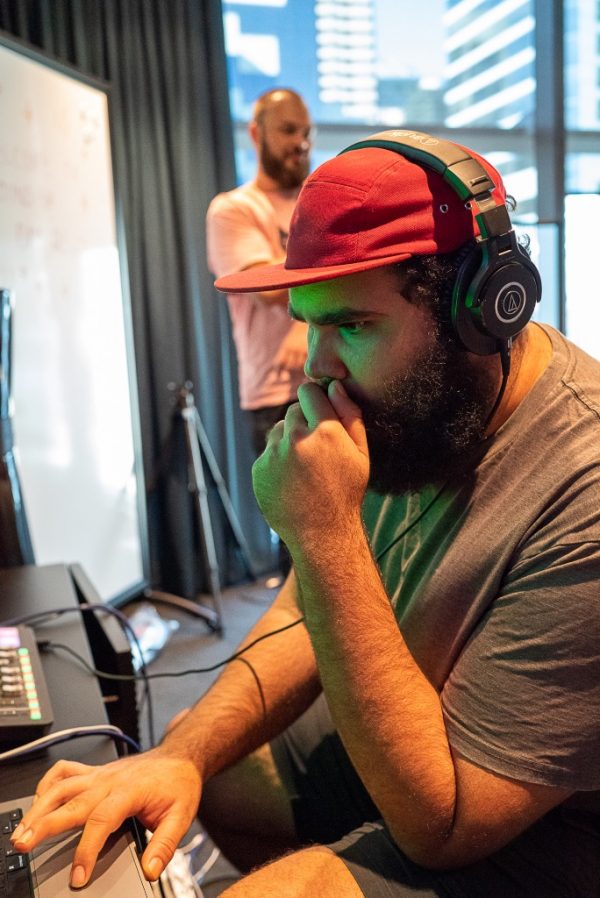 Engaging an Audience off the Cuff
We participated in the immersive experience of a live podcast recording. The creators behind the successful Housewarming podcast, writers Marty Smiley and Nat Damena put together a show just for Sound Up. We watched the proverbial sausage be made, and everyone was still keen for a feed afterwards. Though the need for episode run sheets really hit home for everyone, especially for those of us prone to digress.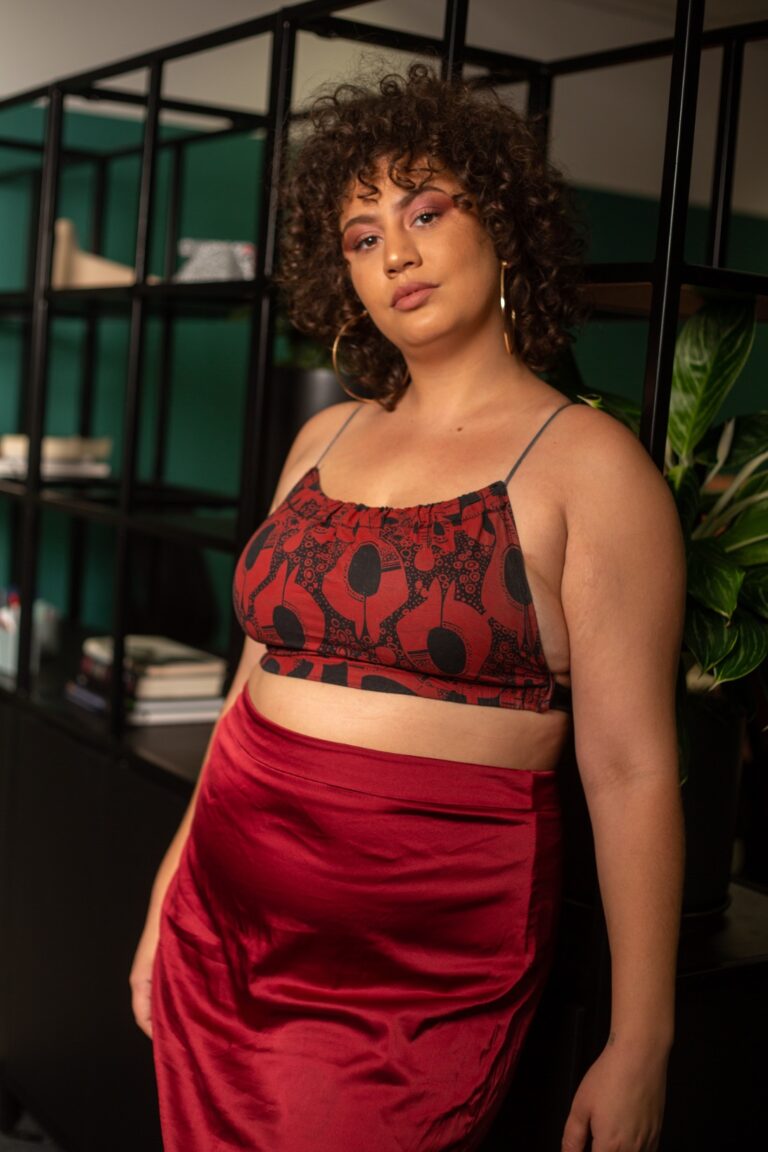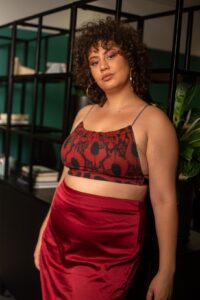 "I'm an actor, writer and producer so my work is normally always visual. I think the most important thing I learnt from this week was how to transform those skills into audio, while still being engaging. It was hard in the beginning, but once I switched my brain into podcaster mode with my team's support, it became so much easier. Seeing the live podcast recording really showed me how to put it altogether, getting to watch how another successful show engages their audience and follows a run sheet while still being funny and chill, was awesome."
Memarloo (Jayla-Shae) Davey (Sound Up creator/host and inventor of the 'Hypercut')
What the Hell is Cutting Tape?
Throughout the week we heard a lot about 'cutting tape', which we quickly learnt is an industry term for editing audio and that it's an 80s hangover from when that meant cutting literal tape, with scissors! Each afternoon the Sound Up creators went to their own production teams and smashed out their pilot recordings, pushing themselves to lead creative direction and cutting their own proverbial tape. Podcasters were tasked with having a 5-minute taster (or hypercut as some of us prefer to call it) of their pilot episode to be debuted at the listening party filled with big names from the audio and creative industries.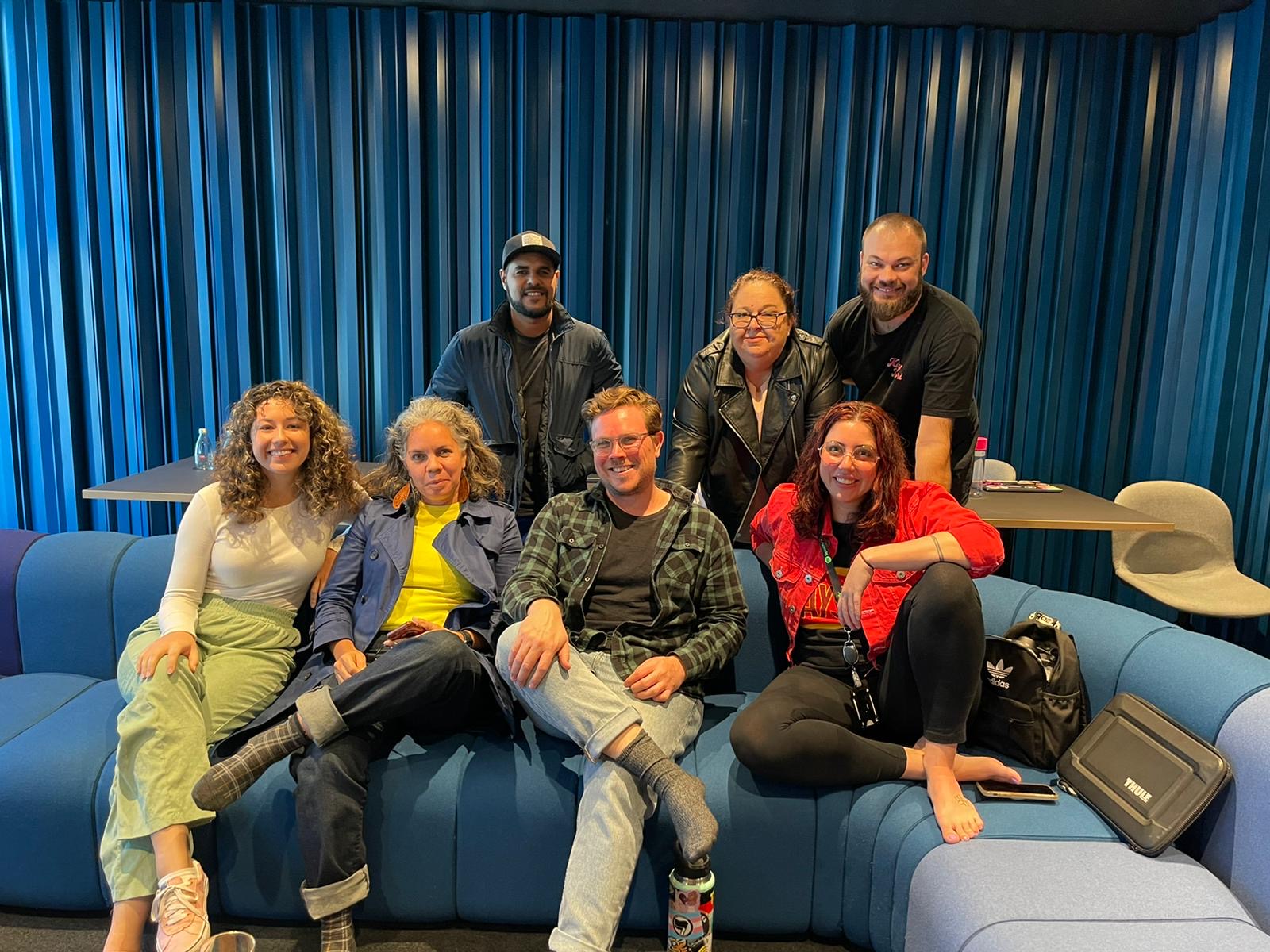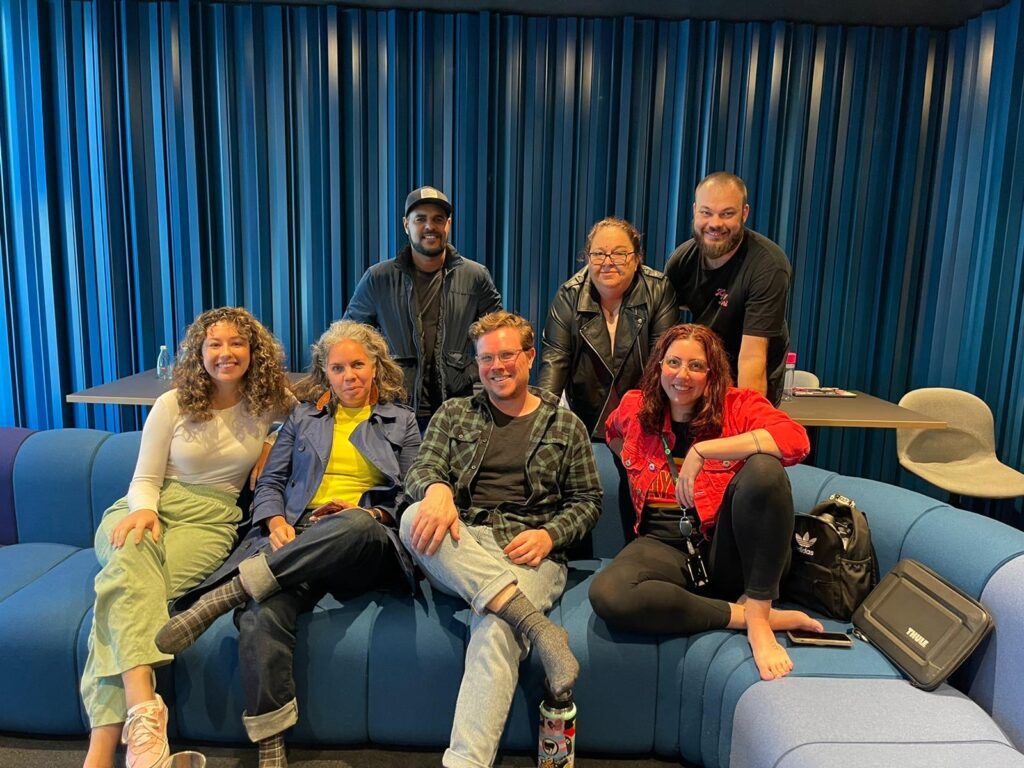 "Having a team support me while still maintaining full creative control was such an amazing experience. My show and what it will do for our communities is really important to me, so feeling confident that the production company saw me as the expert to lead this was essential and I really felt like I got that." 

Jane Yettica (creator/host and queen of the elevator pitch)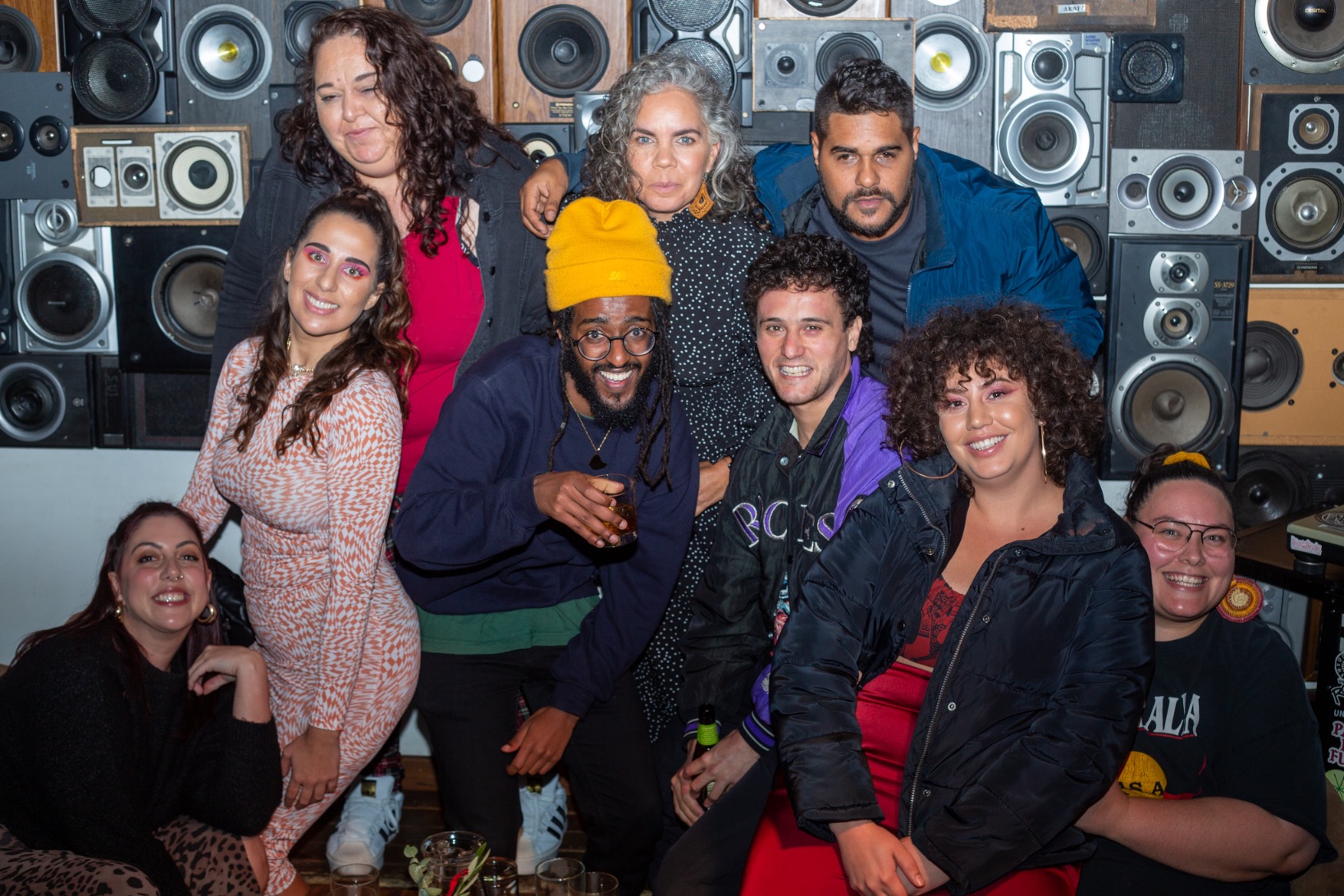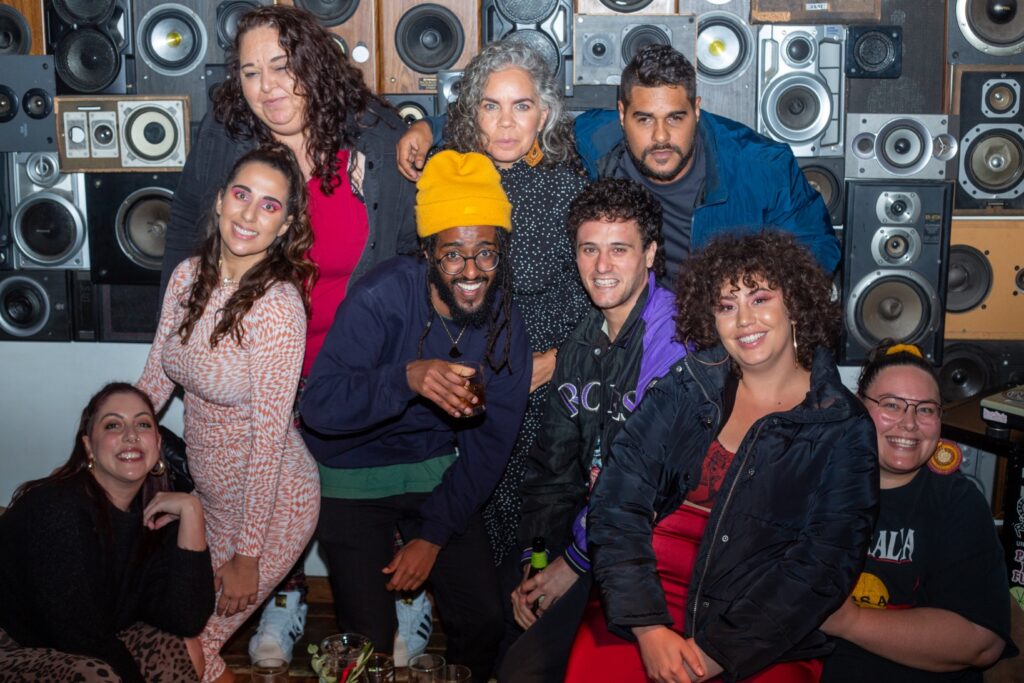 Where to From Here?
Over the week that was Sound Up all of the participants showcased their talents and Hypercuts to a whole array of industry representatives during the May Listening Party and smashed out their first episodes. Now in September, all Sound Up podcasters wave finalised and submitted to Spotify their full-length brand-spanking new Pilots and they're all about to start working on the rest of their seasons. With interest swirling for every show, you better keep your ears and eyes out for these fresh First Nations podcast creators who will soon be launching their shows on a podcast platform near you.
Dr Miri Raven | Jane Yettica | Maxy Browne | Latoya Rule | Peppa Smith | Mermarloo Davey