When I saw Halle as Ariel on screen in the State Theatre at the Little Mermaid Australian premiere it made me feel pure magic.
Halle Bailey, a young Black American actress is absolutely amazing in the role of Ariel in Disney's live-action adaptation of The Little Mermaid. While the news of her casting was met with excitement and support from many, it also sparked a huge racist backlash. Some fans of the original animated film have been vocal about their concerns over the casting of Halle Bailey as Ariel and took to social media to declare "Not my Ariel."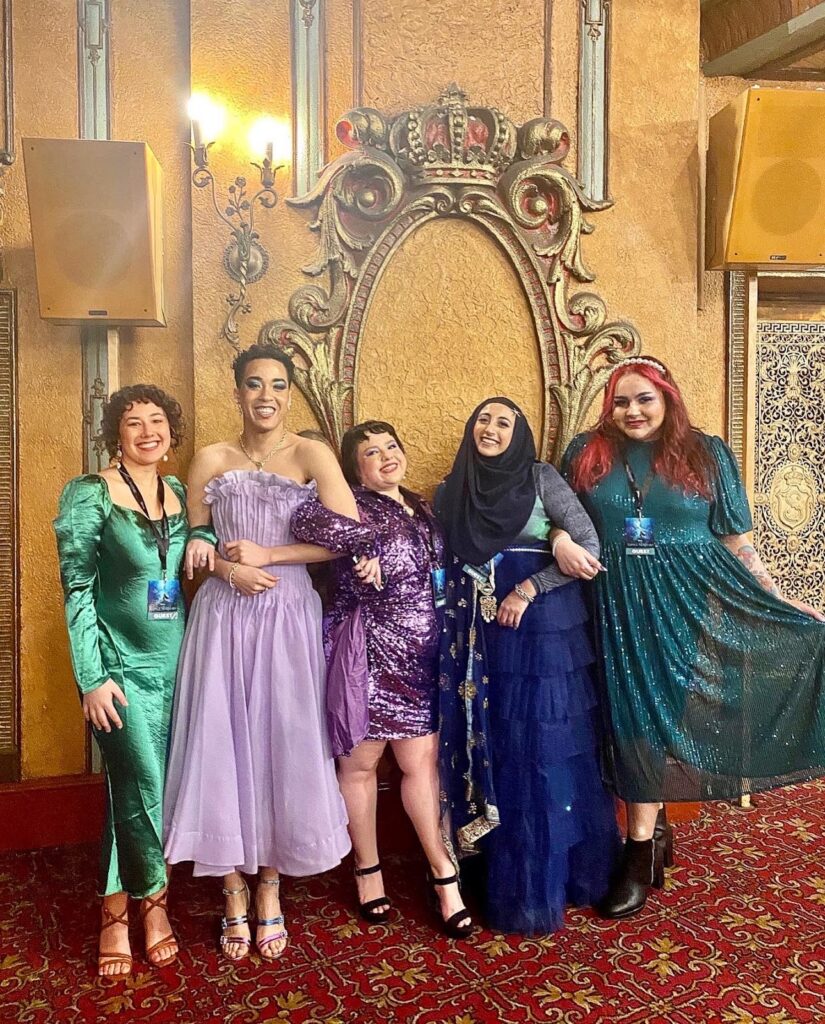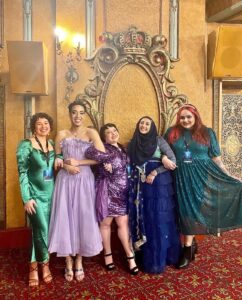 Even my comment celebrating Halle as Ariel on Disney's AU/NZ Instagram profile was commented on within seconds "You'll hate it".
The controversy of "Not my Ariel" stems from the fact that Halle Bailey does not have the same physical appearance as the red-headed, fair-skinned Ariel of the original animated film. However, it's important to remember that the story of The Little Mermaid is not based on race or physical appearance, but rather on the universal themes of love, sacrifice, and following your dreams.
Halle as Ariel has made waves of excitement among people from diverse cultures, particularly WOC.
The casting of the live action remake is so diverse and reflects an increasing demand for true representation in the media. It is also a recognition that stories can be enjoyed by all, regardless of race or ethnicity.
On Monday 22nd May 2023, I was lucky enough to attend the premiere of The Little Mermaid in Sydney. It was a celebration of a Black Ariel. Halle Bailey (Ariel), Melissa McCarthy (Ursuala) and director Rob Marshall, were at the premier as well as many People of Colour and mob such as Budjerah, Royston, Matty Mills, Rarriwuy Hick, Bianca Hunt.
Being in a theater full of people celebrating Halle as Ariel was an incredible moment to experience.
"This movie is everything I've ever dreamt of and more! As a POC, seeing my favourite princess now have melanin just like me makes me want to chase my dreams even harder. If Ariel can do it, you can to!" – @faerieau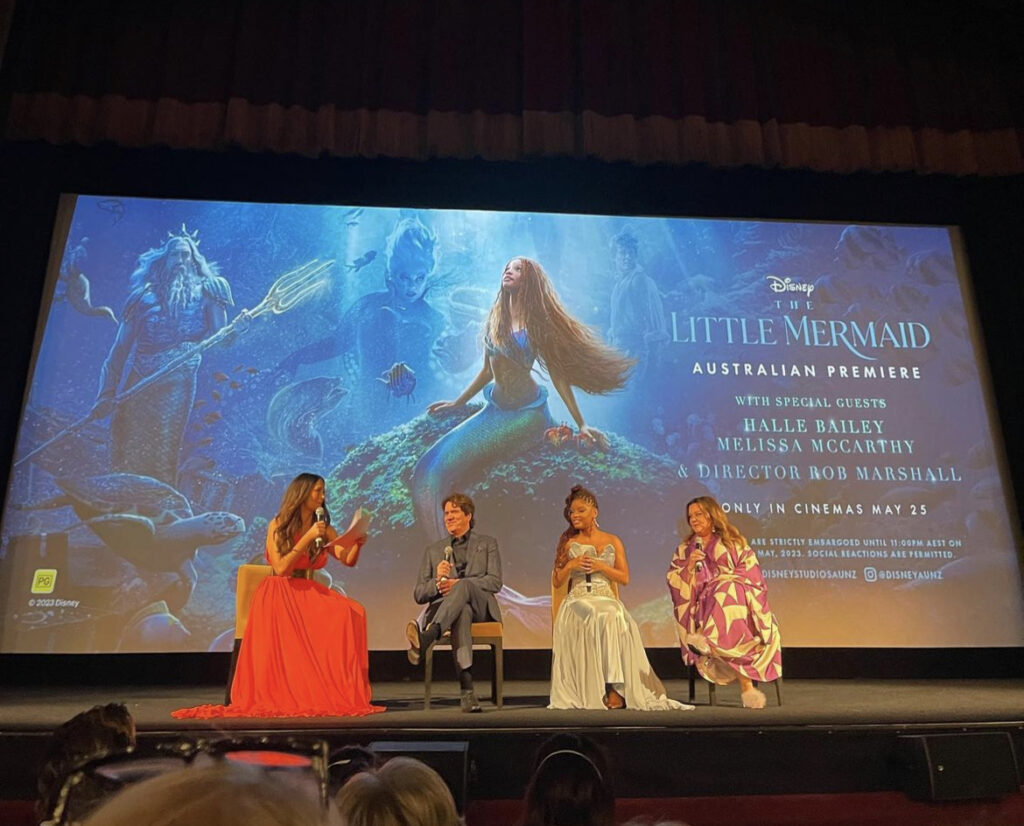 By embracing diversity, the movie not only honours the original story but also shows how it can evolve and become more relevant, and even more important to modern audiences, and POC fans.
The decision to cast Halle was deliberate and thoughtful by the filmmakers. Director Rob Marshall has stated that Halle possesses the "rare combination of spirit, heart, youth, innocence, and substance" that they were looking for in Ariel.
I couldn't agree more with Rob… Halle is Ariel, and after seeing the film there is no doubt that she was born to play this role.
Representation matters in media, and the fact that a Black actress has been cast as a character that is never described as but has always only been seen as white is a massive step towards inclusivity and diversity.
"The diversity among Ariel's sisters was a stunning celebration of beauty, power and representation, reminding us that true queens come in all shades and forms" – Nishat (@nishipear)
The Little Mermaid live action has the power to unite Disney and Little Mermaid fans, no matter where they come from. Halle as Ariel undoubtedly proves that anyone can be a mermaid or a princess, and is a huge step towards a younger generation seeing more of themselves authentically represented.
"Do not let anyone stop you. She (Ariel) did not let anyone get in her way and she sacrifices a lot to get what her heart is screaming out for her. I am inspired by Ariel. I feel like she was speaking through me saying 'you can do this'. I found myself through Ariel" – Halle Bailey
I love everything about the live-action Little Mermaid. The new songs, small changes and fantastic casting. If you don't see this movie you're really missing out. The Little Mermaid is a must-see film that will leave you feeling uplifted and charmed. I'm going to be seeing this in theatres multiple times.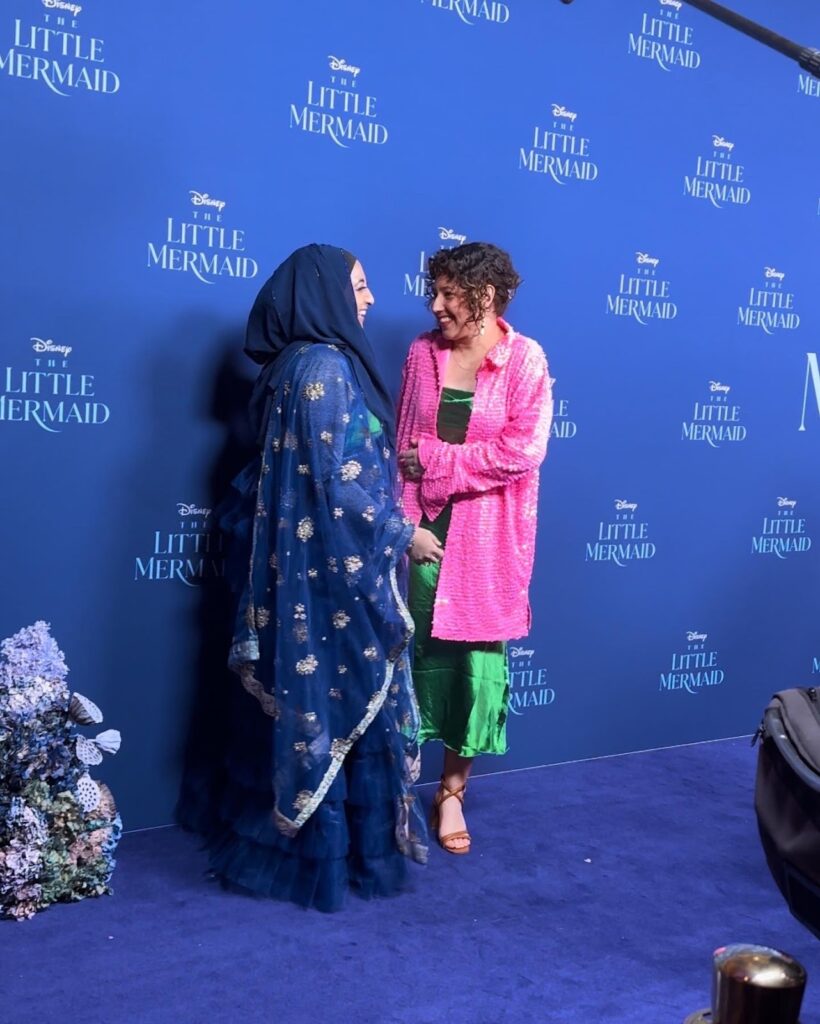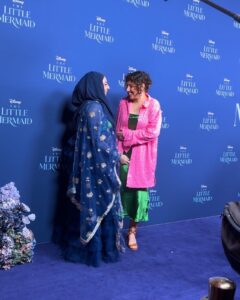 The Little Mermaid opens in theatres from Thursday 25th May 2023