Yaama cousins! Welcome to Blak List Vol. 4, our ongoing series delving into Blak Loud, the monthly playlist Awesome Black curates with Amazon Music Australia. Blak Loud isupdated and full to the brim with fifty tracks from First Nations musicians.

This month we've come back around to highlight some of the biggest tracks from mob over the last couple of years, starting off with the bright burning star that is Royston Noel (Sagigi-Baira) and his debut single Invincible.
Royston shot out of the gates with this track after winning season 1of the refreshed Australian Idol and signing with Sony Music. Invincible is an absolute pop power ballad and speaks to Royston's journey coming up through the music industry and culture.
Even though most audiences would only recently be coming into contact with Royston's sound with the Idol appearances, he has been working hard, growing and evolving. Lots of mob would have seen him come up through ACPA (Aboriginal Center for the Performing Arts) similar to Baker Boy. I think we're going to be seeing a lot more of Royston over the next few years. I can't wait to see what he does as a first full length album, hopefully Invincible is just the beginning.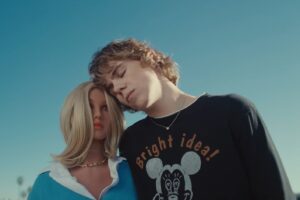 It's certainly just the beginning of this month's playlist because this is absolutely full of great tracks. I also want to highlight another huge Blak artist, The Kid LAROI and his track Love Again.
Love Again feels so different from LAROI's earlier work and I honestly vibe with it, it feels so much more raw and paired back than what he usually puts out. It's certainly more up my alley – closer to Folk Punk (don't Google that – you've been warned) than the straight singer-songwriter-pop adjacent outings he has had previously. The Kid LAROI musical evolution is interesting and I am so keen to hear more.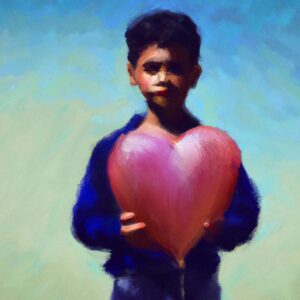 We've also had some very cool new releases from indie artists recently; Denzel Kennedy's sophomore release Devote Your Heart is out now, it didn't make it in time for this playlist update but there will definitely be some tracks in July's), we also had Carissa Nyalu with South Coast Dreaming and a new track from Cherish.
In other news look out for a full article deep dive on Selve coming up soon from Brooke Scobie who got along to their collab with Blak Social for their visual album (with more tracks on their way).

The Blak Loud playlist, full of 50 incredible tracks exclusively from First Nations artists, has a little something for everyone and some absolute bangers this month. Next month we'll be hitting you up with a very exciting playlist featuring a celebration of Indigenous Music.

Thanks for stopping by for the Vol 4 of this column. Stay tuned for more. Hit us up with tracks that you would love to be listening to from your favourite First Nations artists.
The Blak Loud playlist, with fifty new tracks from deadly First Nations artists, is live on Amazon Music You can listen online, through the app or here below.
Let us know what music is resonating with you and if you have suggestions for new music that you want to send us please drop us a line via email music@awesomeblack.org