Awesome Black delves into the July update of the Blak Loud playlist with Amazon Music and a bit of an announcement about the Blak List (articles)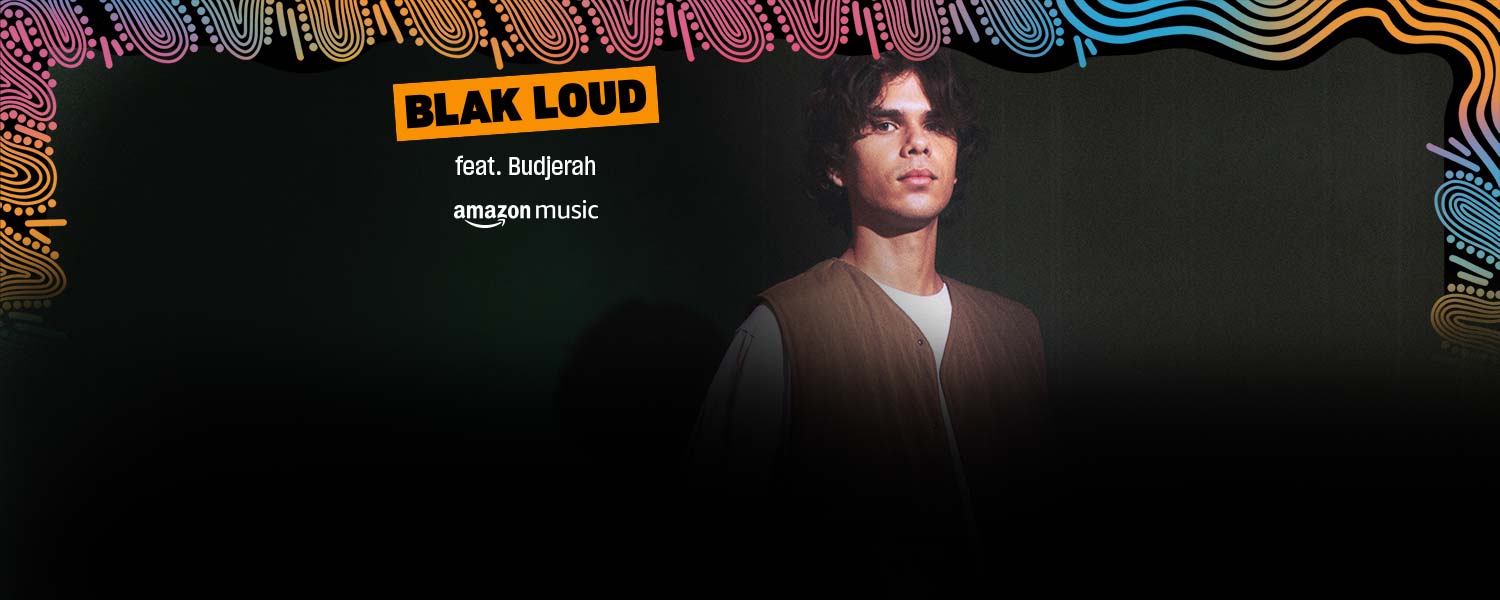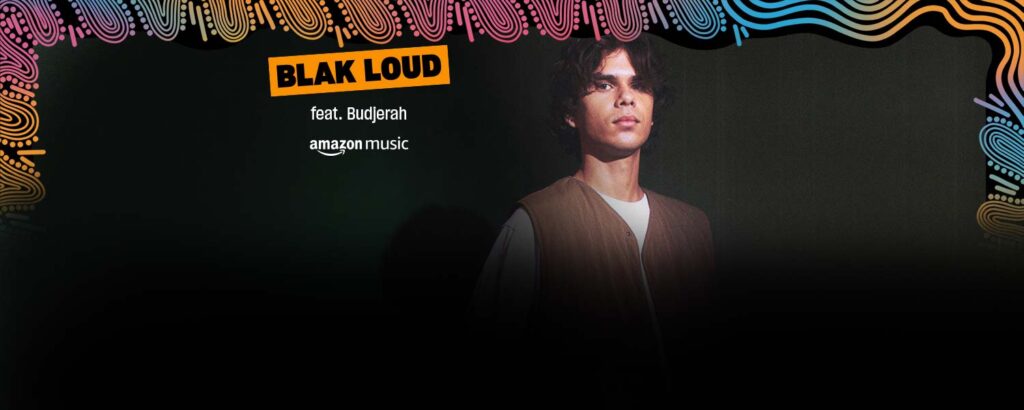 Welcome, welcome, welcome! Welcome to Blak List Vol. 5, our ongoing series delving into Blak Loud, the monthly playlist Awesome Black curates with Amazon Music Australia. Blak Loud is updated and full to the brim with fifty tracks from First Nations musicians.
This month we're hot off the back of NAIDOC week and what an incredible week it was of celebrating mob. It was also an incredible week (or more) of new Blakfulla music releases with a bunch of incredible tracks dropping at the end of June and during the first two weeks of this month. 
We haven't managed to get every new track into the playlist this month because in all honesty there was just too much great new music. We'll see these tracks filtering through our rotation over the next month or and we'll talk about them in depth then but for today what I really want to highlight are two absolute stand out tracks – one of which is the feature track of this month's playlist; Budjerah's new version of Therapy feat. the absolutely sublime Nae. Budjerah is of course a relatively new player in the scene but is absolutely showing a vocal depth and a musical command that is beyond his years. 
Inviting Nae in for this new version to turn the original into a dual language duet (French/ English) is genius. I visited France a few times when I was younger for extended periods and it's incredibly interesting how the accent works with Budjerah's. It could just be Nae but her vocals pair so beautifully with Budjerah. There was a time when I would jump in my car and it seemed like the original version was playing everytime I turned on the radio. You'd think I would be bored of this song however hearing this new version is like a visiting an old friend and hearing how they've grown. I'm now a Nae fan along with Budjerah. Fingers crossed we hear more collaborations between the two Warner Music Artists. 
The other track I want to talk about is Jada Weazel's Skin, her debut single. What an incredible new artist that we are blessed to hear. This track opens with a sparse melodic and percussive sound before Jada comes in, her voice sliding into the chords like warm honey. Don't let the subtlety of her sound lull you, Jada commands to be listened to, with incredibly powerful lyrics that are innately Blak. Listen to this track and listen to everything that Jada comes out with soon. 
I'm going to leave you with the lyrics to the chorus of Skin and let it speak for itself; 
Scarred my skin with the things that I let in
Used to think, I could trust my instincts
Time wears thin every lie you're covered in
You try again but I see through everythin'
Scarred my skin with the things that I lеt
I honestly can't wait for Jada to start playing live shows. I will be there. 
Before we get to the news I wanted to share a little bit about what to expect in this playlist; 
We've pulled together a mix of great new tracks and key musical moments from last year to continue the celebration of NAIDOC week through the whole month of July. So dive into the rest of the playlist and let us know who you would like to hear more from. 
On the news front there's two things I am excited to share with you! 
Firstly the Blak List will be going fortnightly from July – expect another article every two weeks talking about new Blak music and not just from me, you'll be getting more in depth article from the rest of the Awesome Black team along with some guest contributing writers. 
The second bit of news is that we'll be covering the NIMA's (National Indigenous Music Awards). The playlist next month will be all about the nominees and the event itself and I will be heading to Darwin to cover the event and will be sharing stories on our socials and here. So make sure you are subscribed and signed up to get that straight away! 
Thanks for stopping by for the Vol 5 of this column. We'll see you soon! 
The Blak Loud playlist, with fifty new tracks from deadly First Nations artists, is live on Amazon Music You can listen online or through the app.
Let us know what music is resonating with you and if you have suggestions for new music that you want to send us please drop us a line via email music@awesomeblack.org