In April, Awesome Black had the privilege of attending the launch of "Red Desert Dream", a ground-breaking visual album that blew my mind, written and directed by the inimitable Alethea Beetson that complements the debut album from alt-rock band, Selve.
If I'm honest with you, this felt like a cool people event that I don't normally even know about, let alone get invited to – needless to say I was stoked to be there. So, I put on my best 'I'm cool and work in the arts' outfit and headed down to the Dendy Theatre (Newtown) with Awesome Black Founder Travis De Vries.
The moment we walked through those theatre doors, you could feel the buzz of excitement. It was a mini gathering of some of the Blak music scene's staples, whose creative brilliance has shaped the Australian music landscape. With guests like rapper Dobby, Zeppelin Hamilton from Velvet Trip, and legend MC Munk from South West Syndicate, the Koori Radio host AKA Mark Ross. It was an evening filled with camaraderie, joy and an exceptional showcase of talent.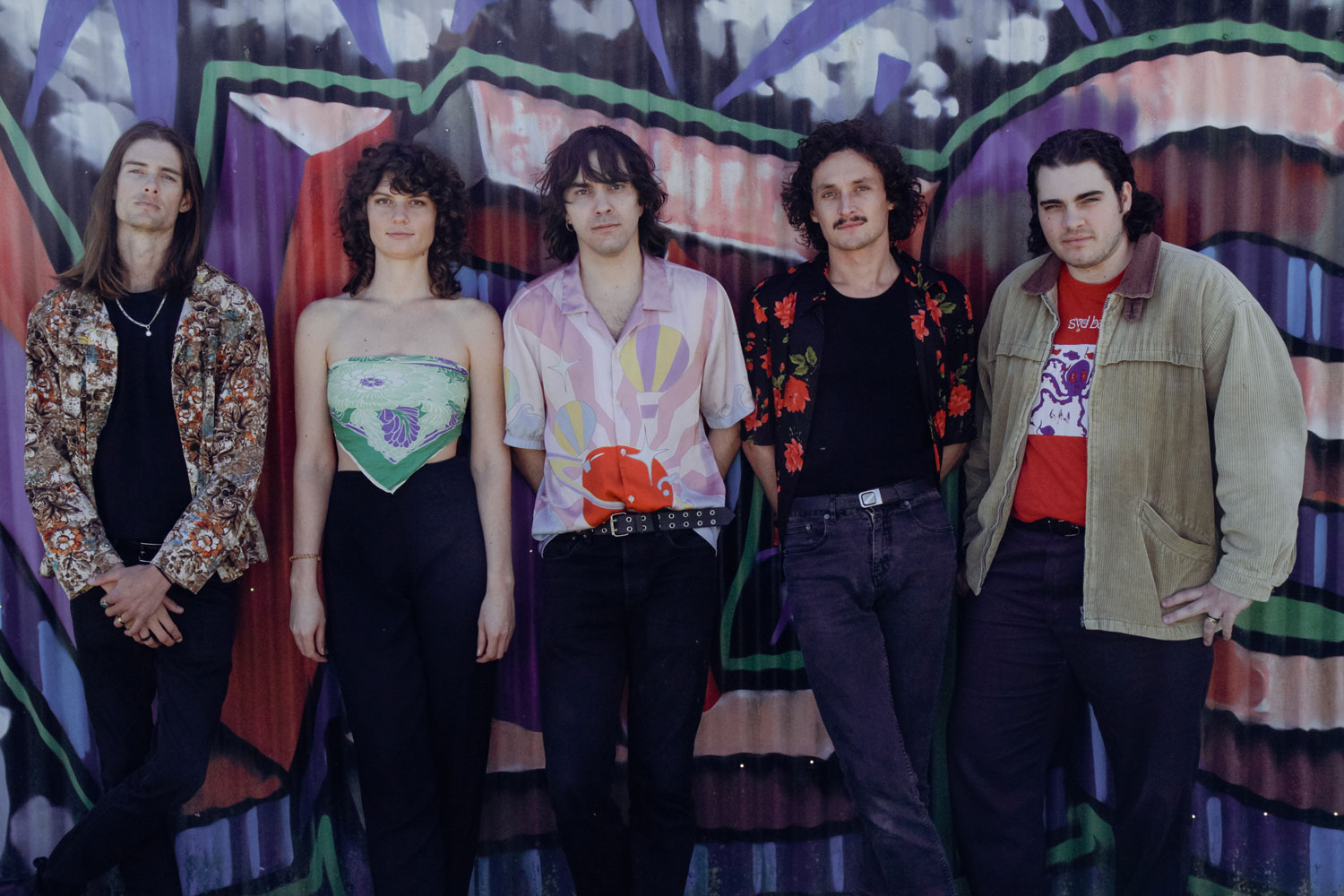 Selve is a collective of extraordinary musicians that include Reece Bowden (Lead Guitar/Bass), Creation Saffigna (BV's/Lead Vocals), Liam Kirk (Keyboards), Michael Baldi (Drums), and Loki Liddle (Lead Vocals/Rhythm Guitar). These folks have graced the stages of some of the most renowned festivals, captivating audiences with their electrifying performances.
In 2021, Selve received the Gold Coast Music Award and a nomination for the QMusic Billy Thorpe Scholarship, solidifying their place as a force to be reckoned with in the music industry. Their musical journey has led them to "Red Desert Dream," their highly anticipated debut album that showcases their growth, musical maturity, and commitment to pushing boundaries.
If you're like me in that I knew nothing about visual albums, then let me break it down for you. A visual album is like butter to the toast of a music album. It's the dynamic duo that takes your audio experience and smears it with a whole new level of awesome. Think Beyoncé's "Lemonade" or Kendrick Lamar's "Damn"—these gems are not just about the tunes, they're about the whole package.
Now, why do visual albums exist? It's all about artists flexing their creative muscles and bringing their songs to life with storytelling visuals. It's like a tailor-made cinematic adventure for your eardrums. A visual album grabs your eyeballs and refuses to let go. In the case of "Red Desert Dream", it isn't just an album—it's an immersive experience that combines music and visuals in a way that elevates the entire listening journey. It's like having front-row seats to a visual symphony that flawlessly complements the sonic landscape of the album.
But Selve didn't embark on this creative journey alone. They joined forces with Alethea Beetson, a visionary writer and director who weaves her artistic magic in collaboration with the band. Alethea's innate ability to tell stories through visuals adds a whole new dimension to "Red Desert Dream." The partnership between Selve and Alethea and produced by Blak Social as part of Blak Narrative Music Videos – Volume One  brings together Indigenous storytelling, music, art, and filmmaking, creating a powerful narrative experience that transcends boundaries.
Settling into my seat, little did we know that what awaited me would be an explosion of visuals and juicy alt-rock goodness that would leave me nearly speechless. From the very first scenes of the custom-made 'Deep Time' poker chips and front man Loki Liddle meandering down a red dirt road, I was transported away from that little theatre. 
The visuals were mesmerising, seamlessly blending with Selve's infectious alt-rock tunes. It was an audio-visual feast that immersed us in a world of imagination and possibility. The entirety of the Red Desert Dream visual album felt like a neon fever dream of bisexual lighting, unsettling time travel, bumbling criminals, hilarious easter eggs and a powerful homage to self, country and community that sneaks up on your emotions.
"Red Desert Dream" is a testament to the strength of Blak voices, a celebration of collaboration and community. It's a musical and visual manifesto that takes us on a journey of growth, change, and reclamation. Part one of the visual album, out now, is an iconic moment in First Nations music. Crafted by lead songwriter Loki Liddle (Jabirr Jabirr) and composed by all the members of Selve, it showcases the band's playful, astute, and complex approach to songwriting.
As the visual album launch event came to an end, I couldn't help but reflect on the significance of "Red Desert Dream" in the landscape of Blak music and arts. It represents a shift in how we perceive collaboration across artistic disciplines, reminding us of the power of community-driven creativity. It's a testament to the passion, talent, and resilience of Blak artists who continue to redefine boundaries and shape the future of music on this continent and beyond.
Watch Red Desert Dream Below